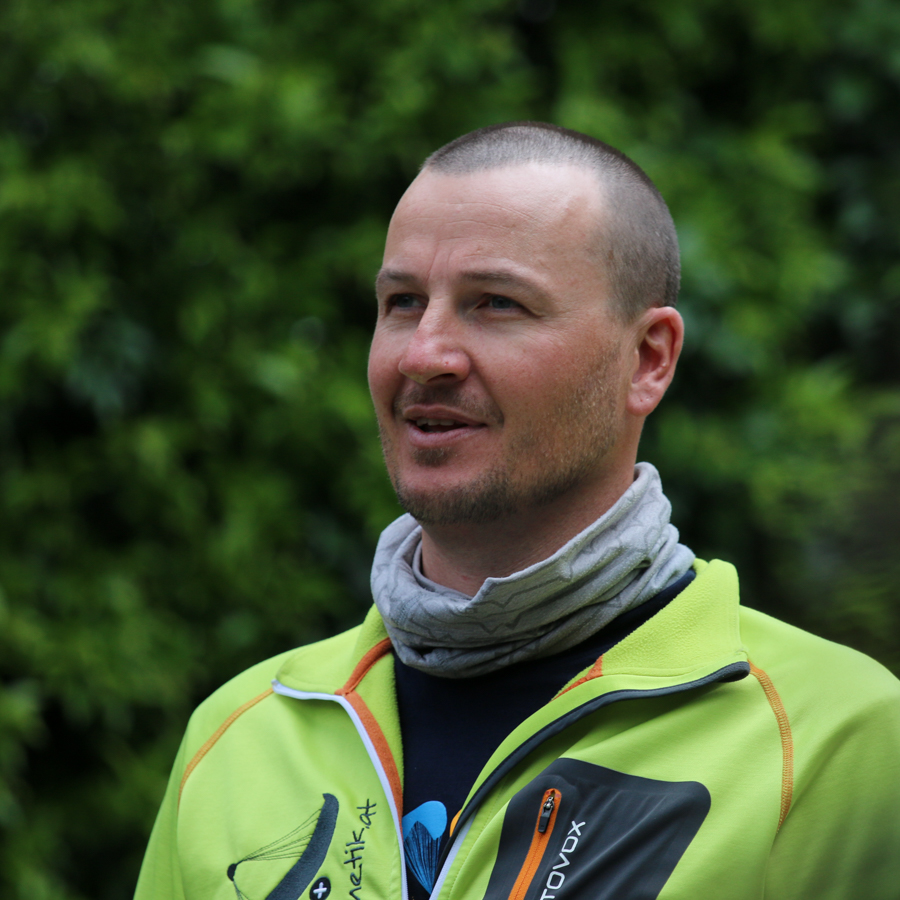 Ralf Reiter
Do you have a nickname that you go by?
Ralphy

Where do you live?
In Schladming – centre of Austria.

What do you do for work?
10 years ago I founded my own Paragliding School – Airsthetik. Our main focus are SIV on lake garda as well as guided tours worldwide as well as paramotor education and for sure our shop. Quality instead of quantity is our device.
What year, and how old were you when you started flying?
1991 – with 12 years.

Did a family member introduce you to paragliding? Does anyone else in your family fly?
My father who started flying in 1988.

What other passions do you have, or activities do you enjoy?
I was a semi-professional white water kayaker, I love to kitesurf and all other kind of mountain sports. But now my main focus is on my wife and my 3 kids 😉

Why is flying important to you, and what does flying mean to you?
Flying for me still means to escape everything else. If I am on a XC-flight it´s like meditation. But for sure it´s also my livelihood.

Flying Accomplishments
The biggest adventure was to found Airsthetik 10 years ago and still working on it to grow and do get better. One of our highlight was our trip to Madagaskar 2015 as well as vol-bivouac trip in the high Tatra in slovakia 2016. Also our first trip to Georgia 2017 with fantastic XC-flights was gorgeous. But the biggest adventure for sure is to organise all these world-wide trips and to make our clients happy.
Do you have any goals, dreams or plans for the next 1-2 years that you want to share?
Survive -> grow up our kids a little bit further to get more time for all these adventures.