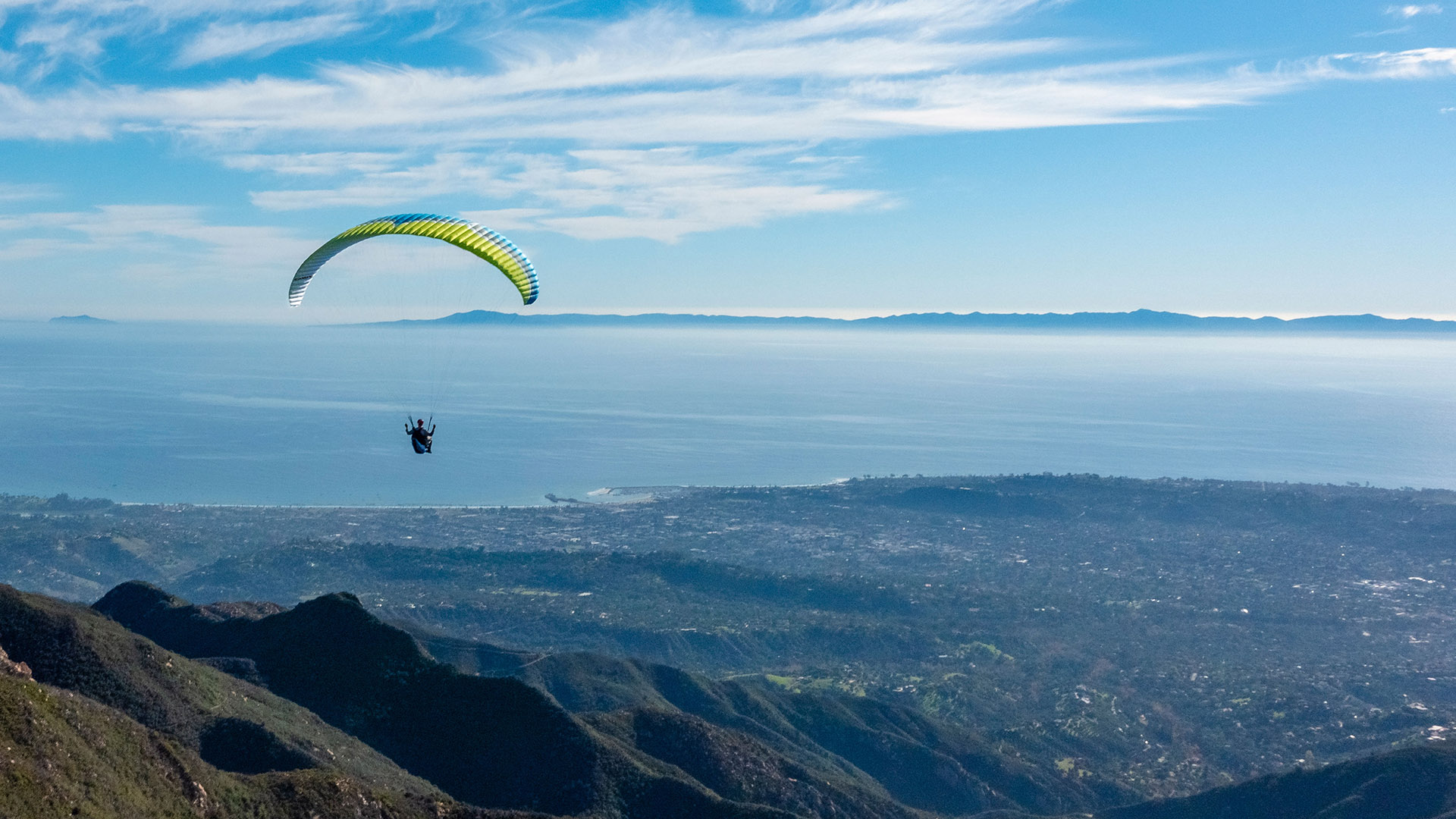 Info prodotto
Il nuovo Z6 compie molti passi in avanti nelle prestazioni per la categoria delle vele intermedie, mentre mantiene una sicurezza passiva che si colloca al più alto livello della serie Buzz. Uno Sharknose rimodellato sul bordo d'attacco, un piano funi ottimizzato che ottiene una riduzione del 20% sulla resistenza di forma delle linee, una nuova miscela di materiali che ne migliora la durevolezza e riduce il peso, tutto questo fa dello Z6 il Buzz più avanzato ad oggi.
NUOVE TECNOLOGIE
Il profilo Shark Nose è stato migliorato modificando le bocche dei cassoni per aumentare la pressurizzazione a tutti gli angoli d'incidenza con l'aggiunta delle G-Strings, come già fatto sul Rush 5. Le fettucce G-String servono a mantenere più pulita la forma delle bocche dei cassoni durante il volo accelerato e migliorano il comportamento nella riapertura, questo comporta che in caso di collasso la vela riapre più velocemente e con una minore perdita di quota. Il bordo d'attacco beneficia di un taglio a doppio 3D shaping e di migliorate tensioni della vela in questa area aerodinamicamente molto critica.
NUOVA STRUTTURA INTERNA
Il nuovo Z6, per migliorare la stabilità strutturale e la coesione della vela, è stato completamente rivisto al suo interno. Sono state aggiunte delle fettucce lungo tutta l'apertura alare e sono stati modificati i fori intercassone, migliorando in tal modo la coesione, la tensione, ed il flusso dell'aria per tutta l'apertura alare, con un miglior ammortizzamento delle turbolenze e minori deformazioni della vela. In parole povere: le prestazioni in planata dello Z6, in aria attiva e nel volo accelerato, sono migliorate sensibilmente.
MATERIALI
La struttura interna dello Z6 è stata studiata per aumentarne la longevità. L'estradosso è fabbricato in Dominico 30D che ne garantisce la durata, mentre l'intradosso è fabbricato in 20D per ridurre il peso della vela. In totale, lo Z6 non solo pesa 450 grammi in meno, ma è anche più durevole.
DECOLLO E VOLO
Soprattutto, lo Z6 è confortevole e facile da volare. Grazie alla vela più leggera, all'aumentata efficienza, ed al carattere più coesivo ed agile, i decolli e le manovre al suolo non sono mai stati più semplici. In aria, il pilotaggio è intuitivo, divertente e super agile. L'azione dei comandi è progressiva, con una risposta precisa. In termica ed in aria attiva, i miglioramenti strutturali creano una vela confortevole ma anche prodiga di informazioni necessarie per il pilotaggio.
Lo Z6 costituisce la scelta ideale per piloti che volano 30-50 ore l'anno o per piloti con esperienza che vogliono una vela con un alto livello di sicurezza passiva.
Colori opzionali

Informazioni sull'ordine
OZONE has some of the shortest lead times in the industry. The current production time is approximately 21 days from order to shipping (updated daily). Contact your dealer to place your order.
Contenuto della confezione
OZONE offers a range of backpack choices when you order your wing. To change the type of backpack that will come with your wing, please speak with your OZONE Dealer.
La vostra vela OZONE viene consegnata con i seguenti accessori standard :
Zaino da 140 L, Sacca interna, Fettuccia della vela, Speed Bar, Adesivi OZONE, Tessuto per riparazioni, Portachiavi OZONE.
You may choose to add something to your order, such as: Saucisse Bag (video) (concertina packing bag), Easy Bag (quick stuff sack), or OZONE Clothing and Accessories.
Richieste
Specifiche
| Taglie | XS | S | MS | ML | L | XL |
| --- | --- | --- | --- | --- | --- | --- |
| Numero di cassoni | 48 | 48 | 48 | 48 | 48 | 48 |
| Superficie proiettata (m2) | 18.7 | 20.3 | 21.8 | 23 | 24.5 | 26.5 |
| Superficie reale (m2) | 22.2 | 24.1 | 25.8 | 27.3 | 29 | 31.3 |
| Apertura proiettata (m) | 8.23 | 8.57 | 8.87 | 9.12 | 9.4 | 9.78 |
| Apertura reale (m) | 10.69 | 11.14 | 11.52 | 11.85 | 12.22 | 12.71 |
| Allungamento proiettato | 3.62 | 3.62 | 3.62 | 3.62 | 3.62 | 3.62 |
| Allungamento reale | 5.16 | 5.16 | 5.16 | 5.16 | 5.16 | 5.16 |
| Corda media (m) | 2.63 | 2.74 | 2.84 | 2.92 | 3.01 | 3.13 |
| Peso vela (kg) | 4.31 | 4.63 | 4.84 | 5.05 | 5.4 | 5.68 |
| Certified Weight Range (kg) | 55-70 | 65-85 | 75-95 | 85-105 | 95-115 | 110-130 |
| Recommended Flying Weight (kg) | 60-70 | 70-84 | 82-94 | 90-104 | 100-114 | 112-128 |
| LTF / EN | B | B | B | B | B | B |
Materiali
Tessuto estradosso: Dominico 30D MF

Tessuto intradosso: Dominico N20D MF

Tessuto centine: Skytex 40g Hard

Linee superiori: Edelrid 8000U serie

Linee mediane: Edelrid 8000U serie

Linee inferiori: Liros PPSL/Edelrid 8000U
DOWNLOADS
Colori personalizzati
OZONE COLOUR REFERENCE (///)
ABOUT CUSTOM COLOURS
Ozone encourages you to customize your own personal colour combination for your wing. Customization generally incurs a small fee. Once you've decided you can share your design with your friends, or if you are ready to order, send it to your local Ozone dealer to check if there is a charge and place the final order.
Please note that because the glider will be built specifically for you in the Ozone factory, payment must be received before production can begin.
FABRIC COLOURS AND UV RESISTANCE
Please be aware that the colour you see on your screen may not accurately represent the actual fabric colour. Given the wide varience in monitor calibration and the fabric appearance in different light and colour combinations, it is impossible to perfectly represent fabric colour on screen. If you have any doubts about the colours, look at photos of various wings on our website to see them in different light and colour combinations or contact your local dealer to see the fabric in person.
All of the fabric that we use undergoes extensive testing in prototype colour phase to ensure colourfastness, mechanical stability, porosity, and general longevity before we put it into production. Once our fabric is in production, every meter of it is rigorously inspected upon arrival in our factory, and fabric which does not pass our stringent quality control standards is returned to the manufacturer. We are frequently asked, "Which colours last the longest, or have the best UV resistance?" All of the colours that we stock score between 4 and 5 on a scale of 1-5, with 5 being the highest possible rating for longevity.
↑