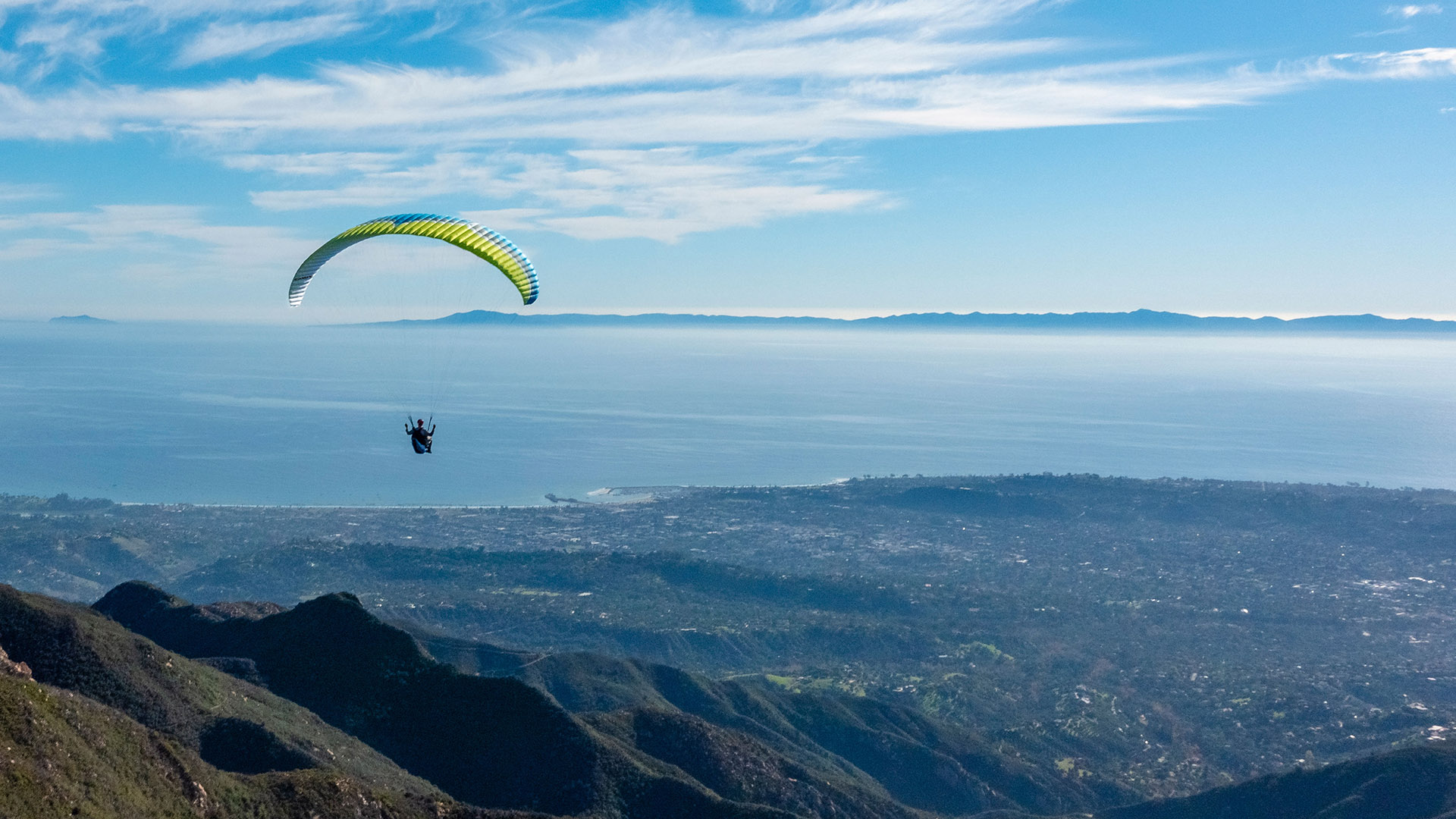 Información
La nueva Z6 incorpora varias mejoras de prestaciones vanguardistas en la categoría intermedia, al tiempo que eleva la seguridad pasiva al nivel más alto de la serie Buzz. Con un borde de ataque con perfil SharkNose refinado, un plano de suspentaje optimizado que reduce en un 20% la resistencia parásita, y una nueva combinación de materiales que mejoran la durabilidad y reducen el peso, la Z6 es la Buzz más avanzada hasta la fecha.
TECNOLOGÍA NUEVA
El perfil SharkNose se ha mejorado refinando las bocas de cajón para mejorar la presurización a todos los ángulos de ataque, y se han añadido tiras G-String como las que lleva la Rush 5. Las tiras G-String mantienen más limpia la boca del cajón cuando se acelera, y también contribuyen al comportamiento de la vela en los reinflados, lo que se traduce en que las plegadas se abren más deprisa y con menos pérdida de altura. El borde de ataque goza de la doble costura 3D y una tensión de la vela mejorada en esta área aerodinámicamente crítica.
NUEVA ESTRUCTURA INTERNA
La nueva Z6 se ha revisado internamente por completo para mejorar la estabilidad estructural y la cohesión de la vela. Las cintas de tensión transversales, así como orificios modificados en las costillas y diagonales han mejorado la cohesión, la tensión y la circulación del aire en el sentido de la envergadura, lo que da como resultado una mejor absorción de la turbulencia y con una menor deformación de la vela. Dicho en pocas palabras, el rendimiento de la Z6 en aire movido y vuelo acelerado ha mejorado significativamente.
MATERIALES
La estructura interna de la Z6 está diseñada para alargar su longevidad. El extradós lleva Dominico 30D para durabilidad, mientras que el intradós lleva 20D, para reducir el peso de la vela. En total, la Z6 no es sólo 450 gramos más ligera, sino también más duradera.
DESPEGUE Y VUELO
Pero por encima de todo, la Z6 es cómoda y fácil de volar. Gracias a una vela más ligera y a una mayor eficiencia y un mando más cohesionado y ágil, el despegue y el manejo en tierra nunca había sido tan fáciles. En el aire, el mando es intuitivo, divertido y super ágil. La respuesta al freno es progresiva y transmite sensación de precisión. En térmicas y aire movido, las mejoras estructurales logra que la vela se sienta cómoda al tiempo que informa.
La Z6 es una opción ideal para pilotos que vuelan de 30 a 50 horas al año, o para pilotos con experiencia que buscan una vela con elevados niveles de seguridad pasiva.
Colores de serie

ORDERING INFORMATION
OZONE has some of the shortest lead times in the industry. The current production time is approximately 21 days from order to shipping (updated daily). Contact your dealer to place your order.
Contenido del paquete
OZONE offers a range of backpack choices when you order your wing. To change the type of backpack that will come with your wing, please speak with your OZONE Dealer.
Your OZONE wing is delivered standard with the following accessories:
Mochila de 140 litros, bolsa interior, cinta para la vela, pedal de acelerador, pegatinas de OZONE, parches de tejido, llavero OZONE, tabla de longitud de los cordinos.
You may choose to add something to your order, such as: Saucisse Bag (video) (concertina packing bag), Easy Bag (quick stuff sack), or OZONE Clothing and Accessories.
Solicitudes
Especificaciones
| sizes | XS | S | MS | ML | L | XL |
| --- | --- | --- | --- | --- | --- | --- |
| Número de cajones | 48 | 48 | 48 | 48 | 48 | 48 |
| Superficie proyectada (m2) | 18.7 | 20.3 | 21.8 | 23 | 24.5 | 26.5 |
| Superficie real (m2) | 22.2 | 24.1 | 25.8 | 27.3 | 29 | 31.3 |
| Envergadura proyectada (m) | 8.23 | 8.57 | 8.87 | 9.12 | 9.4 | 9.78 |
| Envergadura real (m) | 10.69 | 11.14 | 11.52 | 11.85 | 12.22 | 12.71 |
| Alargamiento proyectado | 3.62 | 3.62 | 3.62 | 3.62 | 3.62 | 3.62 |
| Alargamiento real | 5.16 | 5.16 | 5.16 | 5.16 | 5.16 | 5.16 |
| Cuerda central (m) | 2.63 | 2.74 | 2.84 | 2.92 | 3.01 | 3.13 |
| Peso de la vela (kg) | 4.31 | 4.63 | 4.84 | 5.05 | 5.4 | 5.68 |
| Certified Weight Range (kg) | 55-70 | 65-85 | 75-95 | 85-105 | 95-115 | 110-130 |
| Recommended Flying Weight (kg) | 60-70 | 70-84 | 82-94 | 90-104 | 100-114 | 112-128 |
| LTF / EN | B | B | B | B | B | B |
Materiales
Tejido extradós: Dominico 30D MF

Tejido intradós: Dominico N20D MF

Tejido costillas: Skytex 40g Hard

Cordinos superiores: Edelrid 8000U serie

Cordinos intermedios: Edelrid 8000U serie

Cordinos inferiores: Liros PPSL/Edelrid 8000U
Descargas
Colores a elegir
OZONE COLOUR REFERENCE (///)
ABOUT CUSTOM COLOURS
Ozone encourages you to customize your own personal colour combination for your wing. Customization generally incurs a small fee. Once you've decided you can share your design with your friends, or if you are ready to order, send it to your local Ozone dealer to check if there is a charge and place the final order.
Please note that because the glider will be built specifically for you in the Ozone factory, payment must be received before production can begin.
FABRIC COLOURS AND UV RESISTANCE
Please be aware that the colour you see on your screen may not accurately represent the actual fabric colour. Given the wide varience in monitor calibration and the fabric appearance in different light and colour combinations, it is impossible to perfectly represent fabric colour on screen. If you have any doubts about the colours, look at photos of various wings on our website to see them in different light and colour combinations or contact your local dealer to see the fabric in person.
All of the fabric that we use undergoes extensive testing in prototype colour phase to ensure colourfastness, mechanical stability, porosity, and general longevity before we put it into production. Once our fabric is in production, every meter of it is rigorously inspected upon arrival in our factory, and fabric which does not pass our stringent quality control standards is returned to the manufacturer. We are frequently asked, "Which colours last the longest, or have the best UV resistance?" All of the colours that we stock score between 4 and 5 on a scale of 1-5, with 5 being the highest possible rating for longevity.
↑