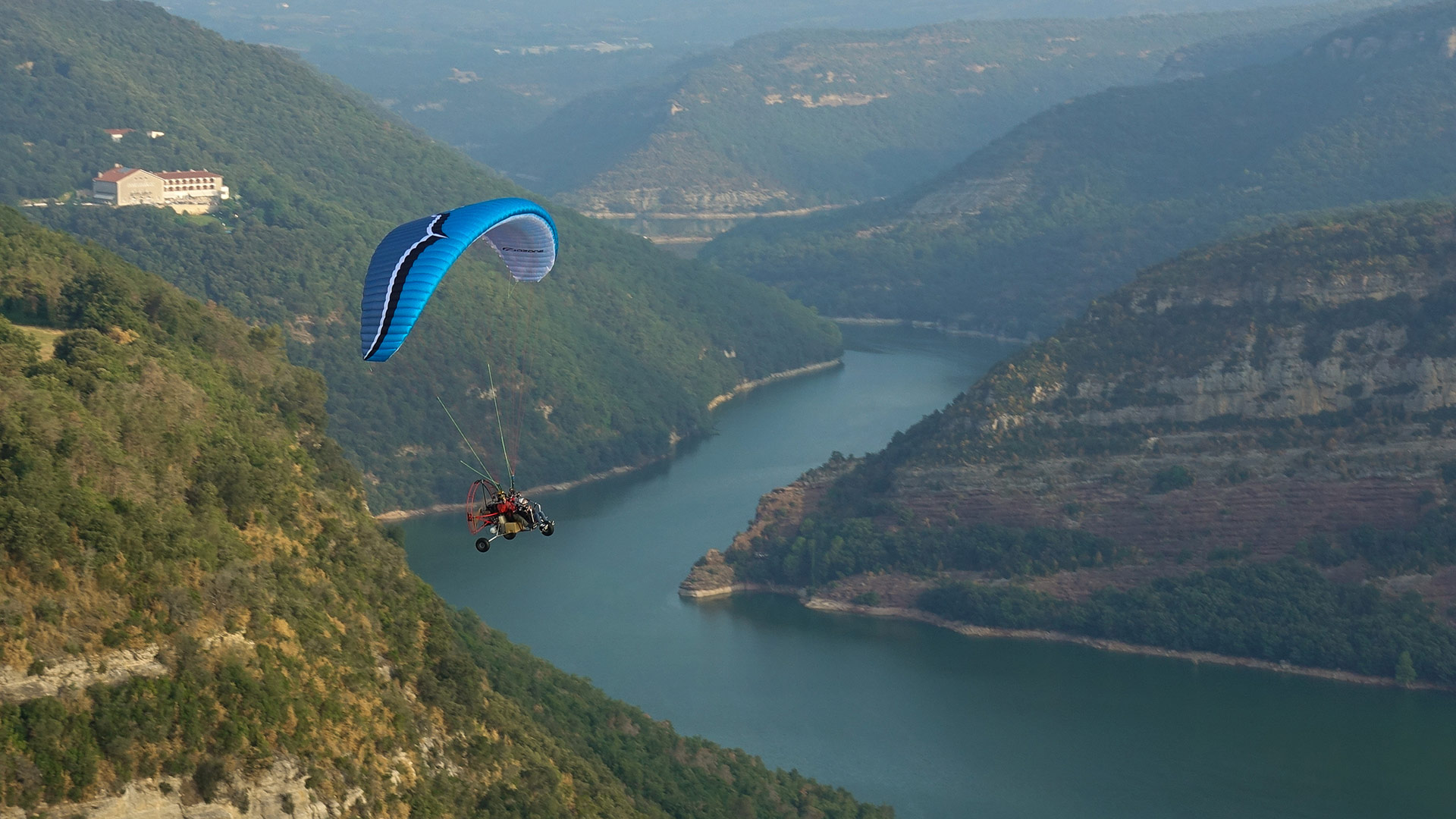 Info prodotto
VERSATILITÀ
Certificato DGAC e con un test di carico di 411kg, il Triox è disponibile in due taglie, per adattarsi ad un'ampia gamma di motori e carichi alari. E' indicato sia per il volo monoposto che biposto in trike, e grazie alle sue caratteristiche di facilità di decollo è adatto per un'ampia categoria di piloti da quelli amatoriali fino ai professionisti. Questa vela da trike intuitiva ed affidabile vi accompagnerà per molte stagioni e siamo impazienti di sentire da voi cosa ne pensate!
Colori opzionali
ORDERING INFORMATION
Lead time is currently unavailable. Contact your dealer for more information or to place an order.
Contenuto della confezione
OZONE offers a range of backpack choices when you order your wing. To change the type of backpack that will come with your wing, please speak with your OZONE Dealer.
Your OZONE wing is delivered standard with the following accessories:
Easy Bag, Inner Bag, Glider Strap, OZONE Stickers, Repair Cloth, OZONE Keyring.
You may choose to add something to your order, such as: Saucisse Bag (video) (concertina packing bag), Easy Bag (quick stuff sack), or OZONE Clothing and Accessories.
Specifiche
| sizes | 34 | 38 |
| --- | --- | --- |
| Numero di cassoni | 48 | 48 |
| Superficie proiettata (m2) | 29.3 | 32.7 |
| Superficie reale (m2) | 34 | 38 |
| Apertura proiettata (m) | 10.37 | 10.97 |
| Apertura reale (m) | 13.17 | 13.92 |
| Allungamento proiettato | 3.7 | 3.7 |
| Allungamento reale | 5.1 | 5.1 |
| Corda media (m) | 3.3 | 3.5 |
| Peso vela (kg) | 7.77 | 8.49 |
| PPG Weight Range (kg) | 130-320 | 160-380 |
| Maximum Load 5.25G (kg) | 411 kg | 411 kg |
| Certification | DGAC | DGAC |
Materiali
Tessuto estradosso: Dominico 30D MF

Tessuto intradosso: Dominico 30D MF

Tessuto centine: Dominico 30D FM

Linee superiori: Edelrid 8000U serie

Linee mediane: Edelrid 8000U serie

Linee inferiori: Edelrid 8000U serie

DOWNLOADS
Colori personalizzati
OZONE COLOUR REFERENCE (///)
ABOUT CUSTOM COLOURS
Ozone encourages you to customize your own personal colour combination for your wing. Customization generally incurs a small fee. Once you've decided you can share your design with your friends, or if you are ready to order, send it to your local Ozone dealer to check if there is a charge and place the final order.
Please note that because the glider will be built specifically for you in the Ozone factory, payment must be received before production can begin.
FABRIC COLOURS AND UV RESISTANCE
Please be aware that the colour you see on your screen may not accurately represent the actual fabric colour. Given the wide varience in monitor calibration and the fabric appearance in different light and colour combinations, it is impossible to perfectly represent fabric colour on screen. If you have any doubts about the colours, look at photos of various wings on our website to see them in different light and colour combinations or contact your local dealer to see the fabric in person.
All of the fabric that we use undergoes extensive testing in prototype colour phase to ensure colourfastness, mechanical stability, porosity, and general longevity before we put it into production. Once our fabric is in production, every meter of it is rigorously inspected upon arrival in our factory, and fabric which does not pass our stringent quality control standards is returned to the manufacturer. We are frequently asked, "Which colours last the longest, or have the best UV resistance?" All of the colours that we stock score between 4 and 5 on a scale of 1-5, with 5 being the highest possible rating for longevity.
↑