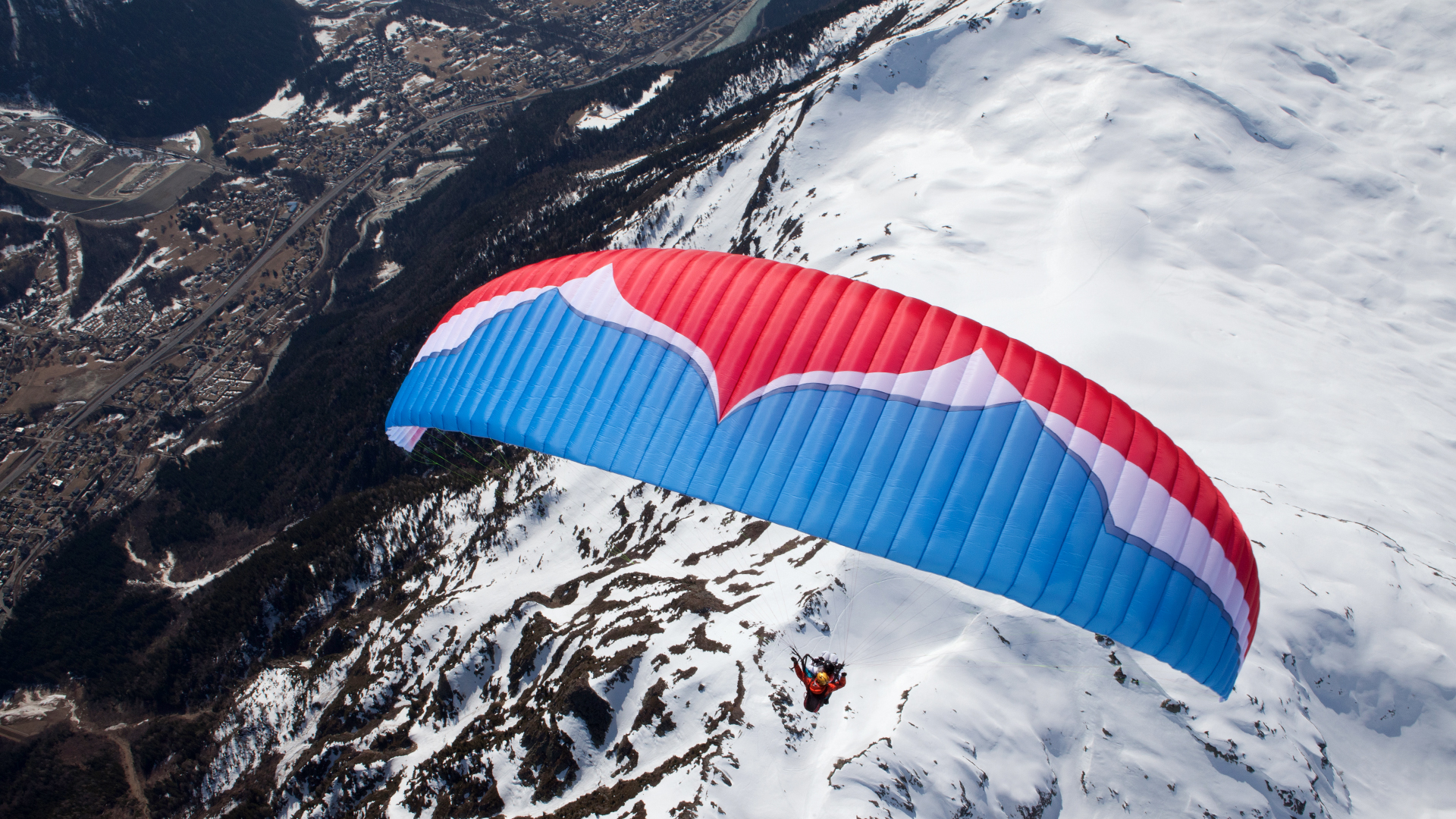 Info Produit
MAG2LITE: BIPLACE LEGER
Le nouveau Mag2Lite est notre réponse aux pilotes de biplace qui veulent économiser du poids sans grandement compromette la longévité. Avec les nouveaux élévateurs légers, le Mag2Lite pèse 1,7kg de moins qu'un Magnum II avec élévateurs standards. La voile elle-même pèse 1kg de moins que la version normale. Le volume replié est aussi nettement plus compact, et le Mag2Lite sera le parfait compagnon des randonneurs, des amateurs de vol bivouac et des fans de matériel léger.
Nous avons utilisé le même tissu d'extrados (Porcher 36g Classic) que pour les séries Geo et Swift depuis des années, et l'intrados (Porcher 27g Classic) a aussi été longuement testé sur notre série Ultralite. Le matériau des suspentes est inchangé, pour la facilité d'utilisation et la longévité. Le poids de la taille 41m² est de 7,3kg, et la 38m² 6,9kg. Le Mag2Lite n'est pas une voile ultra-légère "extrême". Avec la même surface que le Magnum 2, c'est un biplace classique construit pour durer et qui tiendra aussi bien dans le temps que les voiles légères de notre gamme. Cette nouvelle voile correspond aux séries Geo et Swift, en cela qu'elle s'intercale entre une construction légère et ultra-légère.
Toutes les nouveauté du Magnum II sont présentes sur le Mag2Lite, en particulier une pression aux freins plus légère et un pilotage compact semblable à une voile solo.
Le Mag2Lite n'est pas livré avec des écarteurs. Veuillez consulter votre revendeur pour sélectionner les écarteurs qui vous conviennent le mieux.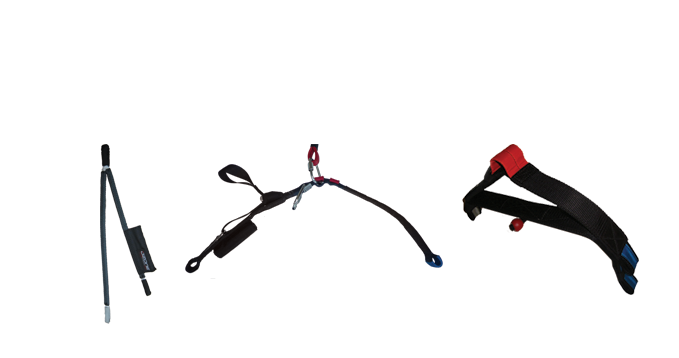 Options de Couleurs

Contenu du package
Your OZONE wing is delivered standard with the following accessories:
185 L (1305 g) (Extra Large) Lightweight Backpack, Inner Bag, Glider Strap, OZONE Stickers, Repair Cloth and OZONE Keyring.


You may choose to add something to your order, such as: Saucisse Bag (video) (concertina packing bag), Glider Backpack, Easy Bag (quick stuff sack), or OZONE Clothing and Accessories.
Requetes
SPECIFICATIONS
| Tailles | 38 | 41 |
| --- | --- | --- |
| Nombre de cellules | 52 | 52 |
| Surface projetée (m2) | 32.3 | 34.9 |
| Surface à plat (m2) | 38 | 41 |
| Envergure projetée (m) | 11.12 | 11.55 |
| Envergure à plat (m) | 14.12 | 14.67 |
| Allongement projeté | 3.82 | 3.82 |
| Allongement à plat | 5.25 | 5.25 |
| Corde | 3.4 | 3.5 |
| Poids de l'aile | 6.95 | 7.31 |
| Fourchette de poids en vol (kg) | 110-185 | 130-220 |
| EN / LTF | B | B |
* Weights may vary up to 50gm per size due to slight variations in the manufacturing of the fabric used.
Matériaux
Tissu extrados: Skytex 36 Classic

Tissu intrados: Skytex 27g Classic

Tissu cloisons: Skytex 40/27g Hard

Suspentes hautes: Liros DSL70/140

Suspentes basses: Liros DSL140 / Edelrid 6843-200

Suspentes médianes: Edelrid 6843-340/200

Téléchargements
Notes du Concepteur
LE CONCEPT:
Basé sur Magnum2, leMag2Lite est un biplace léger et durable qu'o peut utiliser n'importe quand, n'importe où et dans toutes les conditions habituelles, sur un site normal ou en haute montagne.
NOUVEAUTÉS:
Nouveaux matériaux:
Nous avons utilisé le même panachage de matériaux que nous utilisons depuis longtemps sur nos séries Geo, Swift et Alpina.
L'extrados est en Porcher 36g classic.
L'intrados est en Porcher 27g classic.
Les cloisons non chargées sont en Porcher 27g hard.
Les cloisons en charge et les diagonales sont en Porcher 40g hard comme sur le Magnum2. Ainsi la structure reste stable et aussi solide que le Magnum2.
Le poids de la voile gagne 1kg par rapport au Magnum2.
Les élévateurs sont complètement nouveaux:
Nous utilisons une sangle Cousin 12mm et les maillons sont remplacés par des attaches LinkLite.
De nouveaux écarteurs ont été spécialement développés.
Ce sont des écarteurs souples réalisés en dynema épissurée, cousues et protégées par une gaine nylon pour résister à l'abrasion.
La différence entre ces écarteurs et le modèle strandard et de 710g
↑