Learning To Fly
CLICK HERE TO FIND THE NEAREST FLYING SCHOOL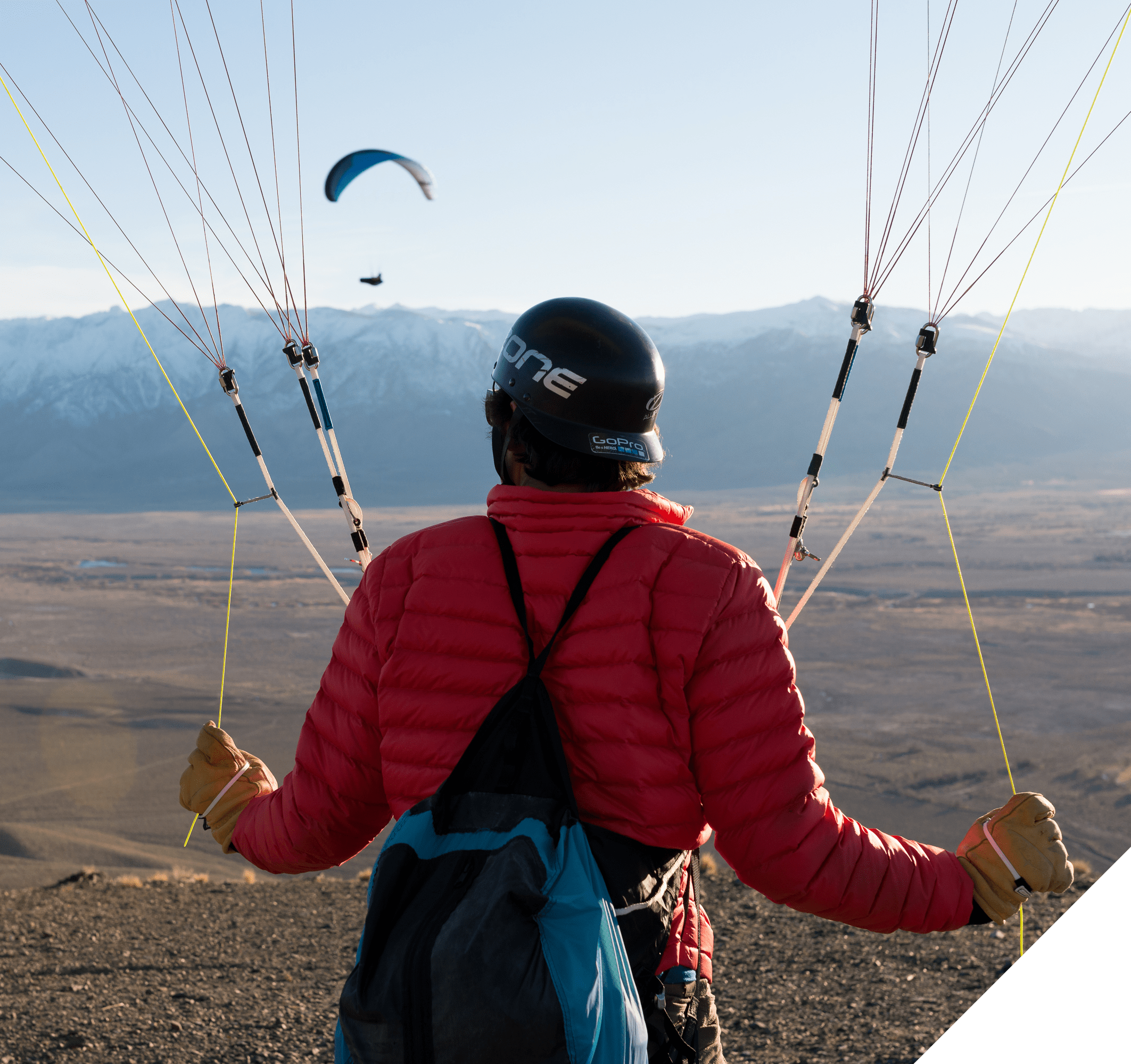 LEARNING TO PARAGLIDE IS EASY, YOU CAN FLY SOLO ON YOUR FIRST DAY.
…However, it is an aviation sport, so it's necessary to take lessons from a rated instructor. Once you graduate with a rating (certification) from your country's national association, you'll be off student status and can fly on your own!
Your rating is a "license to learn"!
Paragliding, like aviation in general, is a complex risk-sport that requires years of dedication and commitment to reach the competence needed to fly safely.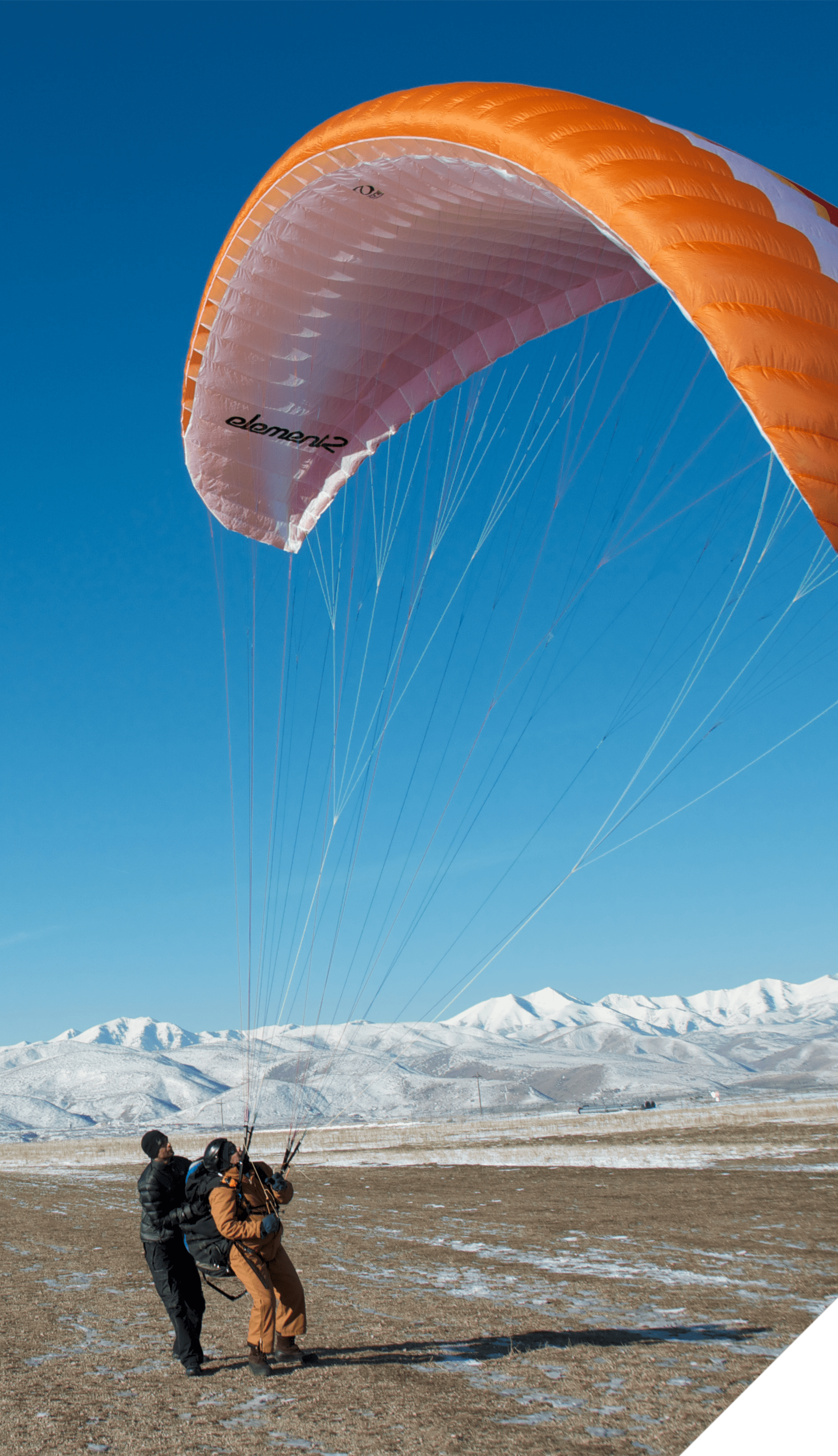 FAQS
WHERE CAN I FLY
You can fly paragliders almost anywhere! From flatlands and coastlines to the biggest mountains on earth, there is paragliding everywhere, including near you. You don't need a mountain or even a hill – it's possible to tow launch, or fly powered paragliders (paramotoring) as well!
DO I NEED TO BE VERY FIT?
Flying a paraglider requires very little physical strength. Many pilots fly well into their seventies and continue to enjoy the sport in complete safety. The process of learning will involve a little hiking and gentle running but nothing that most people would find too difficult. The equipment is a compact pack carried in a rucksack once folded.
HOW FAR, HOW FAST?
There are many incredible examples of long distance paraglider flights around the world. Almost all of the recent world distance records are in excess of 500 kms (300+ miles) and were, incidentally, set on Ozone wings! Most paragliding wings cruise at around 40kmh, or 25mph. It is possible to accelerate some wings to nearly double that amount.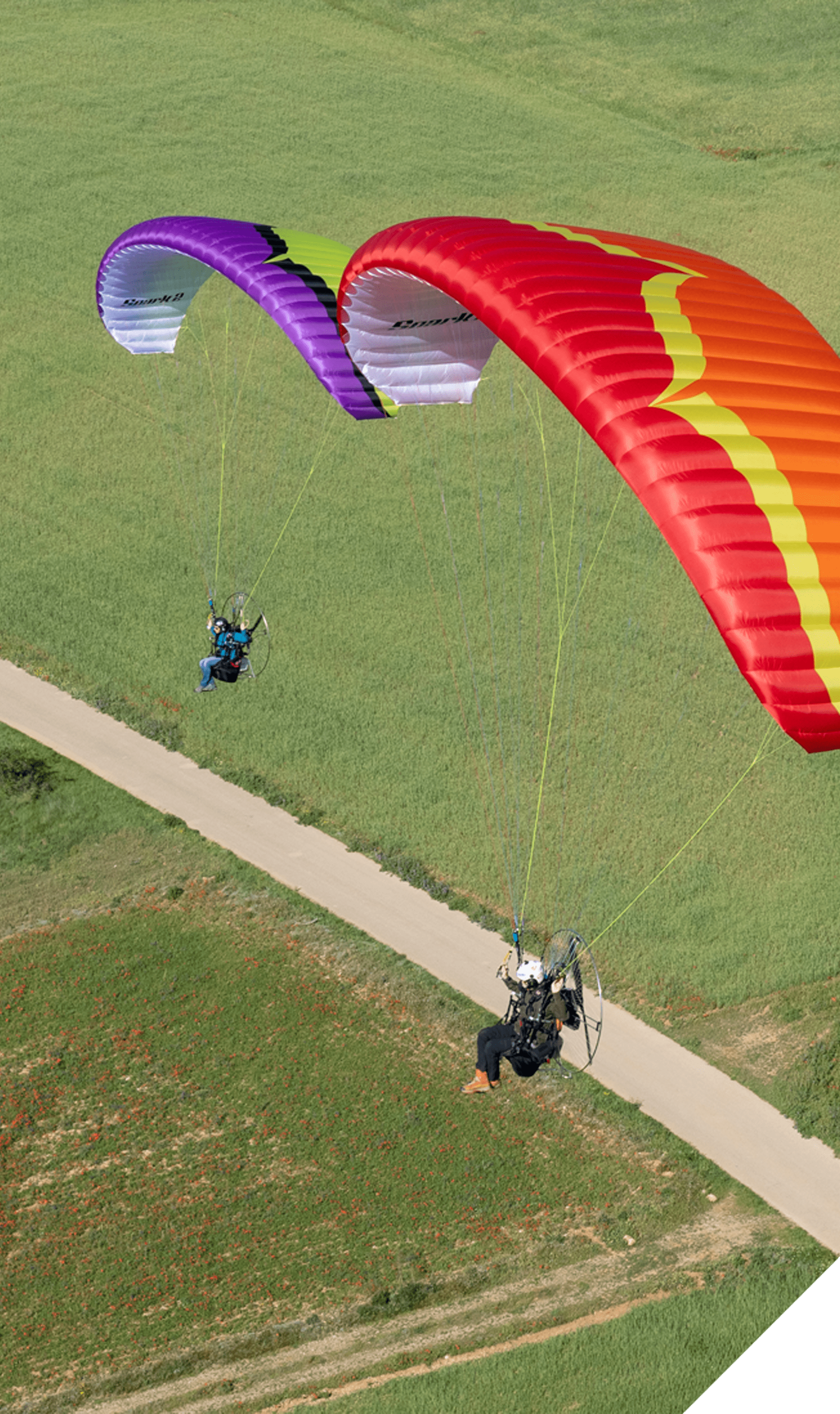 IS IT DANGEROUS?
All aviation sports are inherently risky. The consequences of exercising bad judgement in the air can be dire. However, paragliders are also quite slow by aeronautical standards and are not at risk from power loss, they can always be landed at relatively low airspeed. Most pilots fly their entire career without injury, but there are serious injuries and fatalities recorded every year. The key to a safe and long paragliding career is to learn from the best school you can, exercise good judgement before and during every flight, and continue to learn as you progress in the sport.
AM I QUALIFIED TO DO THIS?
Yes! Everything you need to learn to take your first solo flight can be learned at a basic paragliding course.
HOW MUCH DOES IT COST?
Most basic paragliding courses are in the range of EUR 1400 / $1500. New equipment (wing, harness, reserve parachute, helmet, accessories) will be approximately 6000 to 9000 EUR / USD, depending on what you choose. Used (second-hand) equipment can be much less, but should only be chosen under the careful direction of an experienced and rated paragliding instructor.
CLICK HERE TO FIND THE NEAREST FLYING SCHOOL