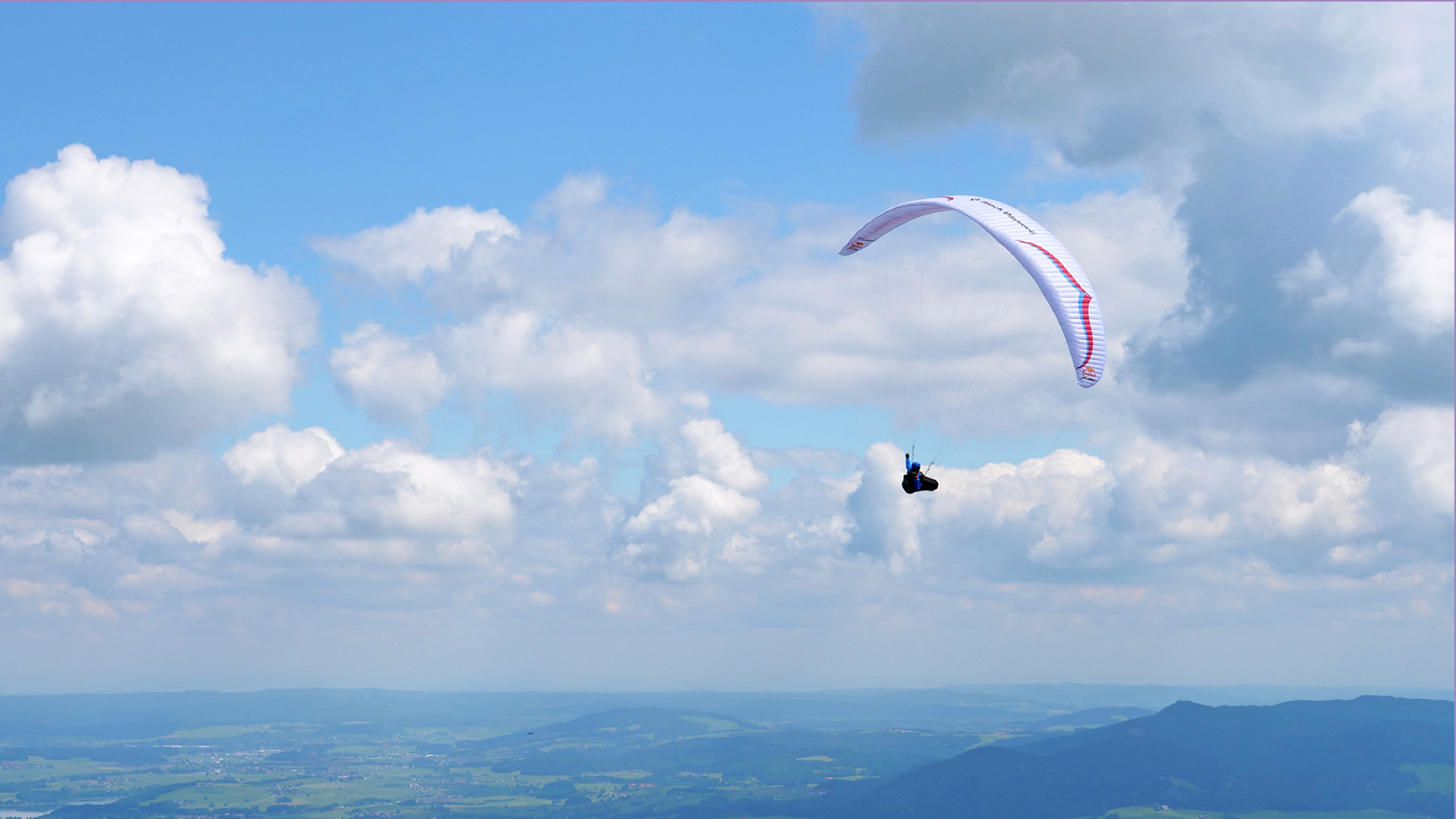 Info Produit
Vol-Biv Competition
Créée spécialement pour les pilotes compétiteurs de la X-Alps Red Bull, la Z-Alps
est à la pointe de toute la R&D d'OZONE. Basée sur la Zeno, la Z-Alps offre les perfs d'une aile Open Class sur une voile de série. Il s'agit d'une aile de pointe, destinée uniquement aux pilotes de montagne expérimentés ; ceux qui s'engagent dans les compétitions de vol-biv ou d'aventures les plus dures.
La Z-Alps partage la plupart des caractéristiques et des traits de concept de la Zeno.
Les plus grandes différences se situent au niveau des matériaux utilisés et de la façon dont l'aile es construite.
L'équipe R&S d'OZONE a puisé dans 15 années de recherches dans le domaine de l'ultra-léger pour réduire le poids de l'aile de 650 grammes par rapport à une Zeno MS. Cette réduction de poids se traduit par un comportement en vol plus agile, un décollage plus aisé et bien sûr, un moindre encombrement.L'aile a subi les mêmes tests EN en charge
OZONE's R&D Team drew from 15 years of lightweight paraglider experience to cut the weight of the Z-ALPS down 650g from the ZENO in the MS size. This reduction in weight translates to a crisper and more agile feel in the sail, improved launch and handling characteristics, and of course reduced pack volume. The Z-Alps is load tested to the same EN standard as all of our wings.
4.3kg in the MS size
New profile from Enzo 3 research program
New arc yielding improved handling and collapse behavior
Excellent handling throughout the weight range
Lowest ever line drag (12% less than Enzo 2 M)
New top surface shaping calculation
Optimized wing twist in accelerated flight reduces induced drag
Profile optimized for stability in accelerated flight
Speed and glide performance comparable to some open class wings
78 cells, optimized for performance / weight
2 line risers with 15cm speed limiter
Highly effective B riser control in active air
THE PILOT
The Z-ALPS is a 2-line design that, while fitting between the Mantra and Enzo series, flies comfortably in either category. Its behavior and in-flight comfort rivals that of the Mantra series, yet its performance is incredibly similar to open class wings. Pilots who are comfortable with the M6 or other wings in its class and are looking to learn the technicalities of flying a 2-line system will find the Z-ALPS to provide the highest level of vol-biv flying.
IN FLIGHT
The Z-ALPS is not a de-tuned comp wing, or an Enzo that was forced into an EN D box. It is its own design that has evolved in parallel with the Enzo 3 research program. It contains new technology that has improved not only glide and speed, but also behavior. The Z-ALPS is surprisingly comfortable in real XC conditions. The OZONE R&D team put countless hours into developing its compact and cohesive structure.
THE SIZE
The Z-ALPS performs well throughout the weight range and comfort / handling are exceptional not only at the upper end of each size. The extended range of the Z-ALPS allows room for vol-biv pilots range to add and remove weight during their adventure – as food and supplies dwindle, take-off weight changes. It is not necessary to fly the Z-ALPS at the top of the weight range – the performance and handling are excellent throughout the range.
THE PRICE
The Z-ALPS is one of the most complex wings that OZONE has produced, to date. Our pricing is based on the real cost of materials used and the amount of time in production that is needed for each glider to be built. Our fair pricing policy applies to all of our products and the Z-ALPS is no exception. With 78 cells and technical lightweight construction techniques that cut weight and ensure millimetre-precise tension across the span and chord, the Z-ALPS is at the pinnacle of modern PG construction.
Options de Couleurs

Contenu du package
Your OZONE wing is delivered standard with the following accessories:
Competition Glider+ Pod pack, Special "Folding Pillow" to aid preservation of plastic reinforcements, Inner Bag, Glider Strap, OZONE Stickers, Repair Cloth and OZONE Keyring.
You may choose to add something to your order, such as: Saucisse Bag (video) (concertina packing bag), Glider Backpack, Easy Bag (quick stuff sack), or OZONE Clothing and Accessories.
Requetes
SPECIFICATIONS
| Tailles | XS | S | ms | ml |
| --- | --- | --- | --- | --- |
| Nombre de cellules | 78 | 78 | 78 | 78 |
| Surface projetée (m2) | 16.6 | 17.8 | 19 | 20.4 |
| Surface à plat (m2) | 19.6 | 21 | 22.5 | 24.1 |
| Envergure projetée (m) | 9.3 | 9.6 | 9.9 | 10.3 |
| Envergure à plat (m) | 11.6 | 12 | 12.5 | 12.9 |
| Allongement projeté | 5.2 | 5.2 | 5.2 | 5.2 |
| Allongement à plat | 6.9 | 6.9 | 6.9 | 6.9 |
| Corde | 2.11 | 2.19 | 2.26 | 2.3 |
| Poids de l'aile | * | 4.17 | 4.36 | * |
| Fourchette de poids en vol (kg) | * | 75-90 | 85-100 | 95-110 |
| EN | * | D | D | D |
* Pending
* Weights may vary up to 50gm per size due to slight variations in the manufacturing of the fabric used.
Matériaux
Top Surface - Dominico 30D / 27 Classic

Bottom Surface - Skytex 27 Classic

Rib Cloth - Skytex 27 Hard / Skytex 32 Hard
Téléchargements
↑