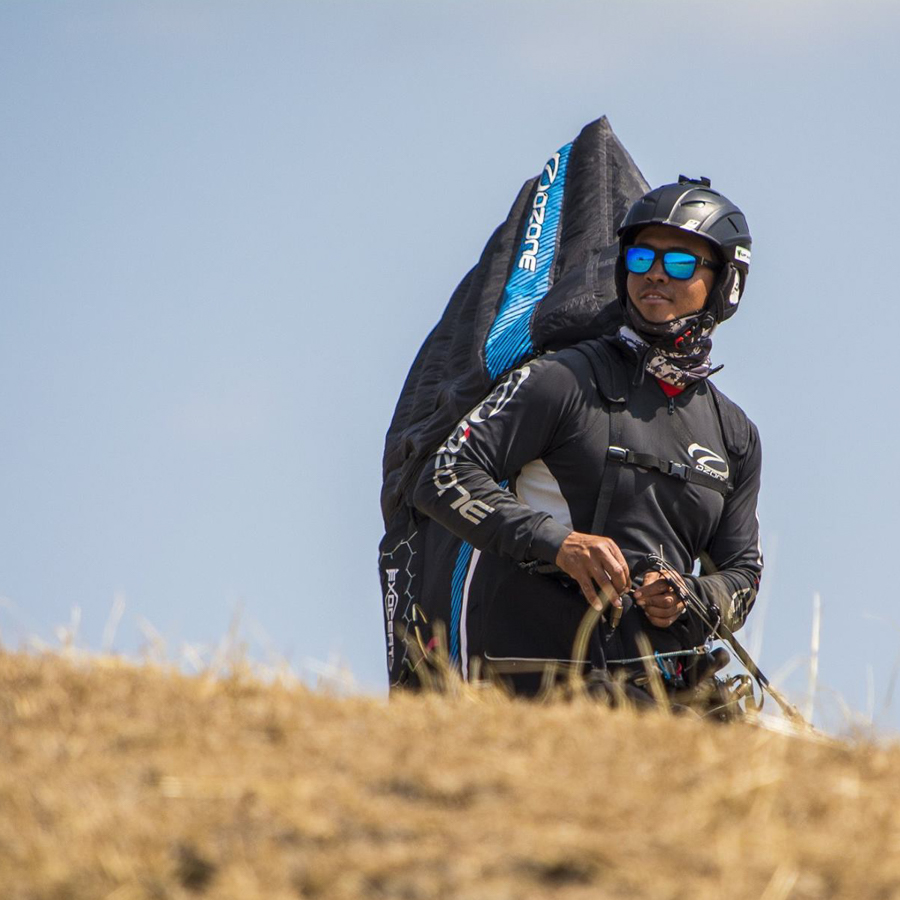 Julian Andres Carreño
Do you have a nickname that you go by?
JULIANCHO
Where do you live?
Calarcá Quindio, Colombia
What do you do for work?
Paragliding Instructor and Tandem pilot.
What year, and how old were you when you started flying?
I started to fly on August 7 2002, I was 12
Did a family member introduce you to paragliding? Does anyone else in your family fly?
Yes, my dad taught me to fly. Most of my family fly, my sister Stefania, my brother Hernan and my dad Raul Carreño.
What other passions do you have, or activities do you enjoy?
Mountain Biking
Why is flying important to you, and what does flying mean to you?
Flying for me is important because hanging from my lines I can see things different, being in the open space teaches me how to be more humble. The wind reminds me the real meaning of freedom. In a single flight I can experience a countless amount of feelings that makes that time vanishes. Overall flying makes me happy.
Flying Accomplishments
4th place Superfinal 2013
9th in 2014;s world ranking and first in America
Colombian Champion 2013-2014
Colombian Vice-champion 2016-2017
Do you have any goals, dreams or plans for the next 1-2 years that you want to share?
I want to participate in all of the upcoming national competitions to train for the PWC in Sopot, Bulgaria. I'd like to make it to the Super Final 2018 and be ready for the World Championship FAI 2019.