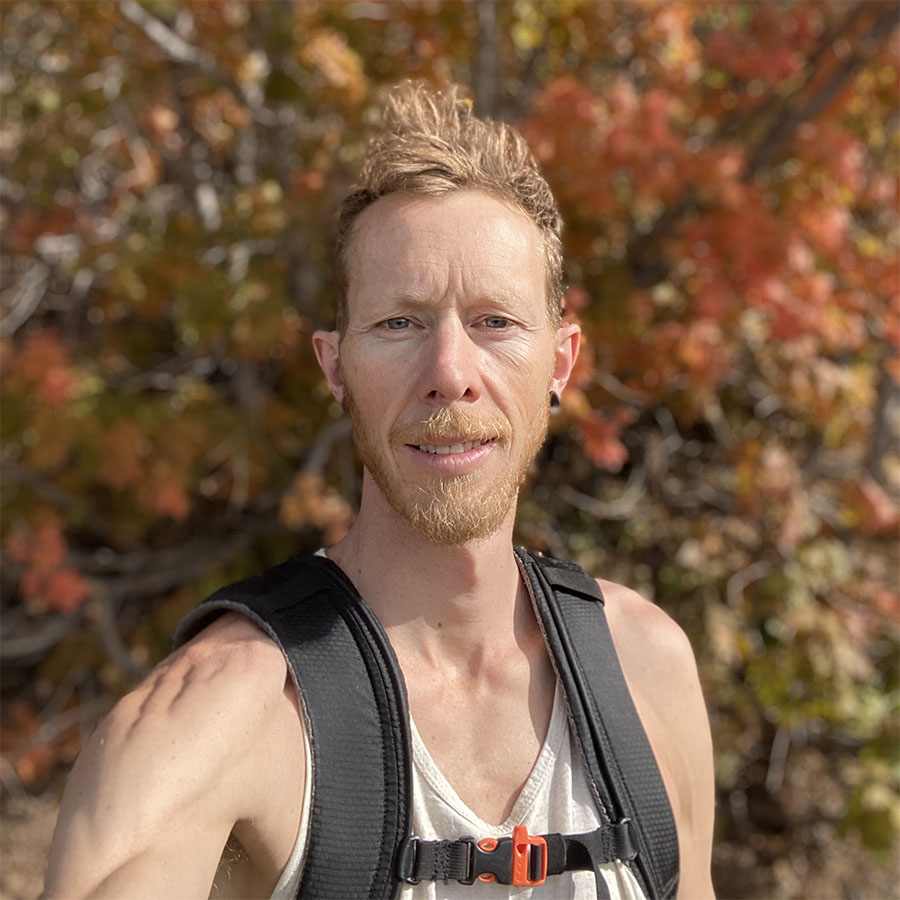 Carl Weiseth
Where do you live?  I split my time between Salt Lake City, UT and Bellingham, WA.
What do you do for work? I have a somewhat diverse professional life.  I teach and promote Speedflying via Speedfly.com, I make jewelry from the densest Pinecones in the world, and sell them at international music festivals.

What year, and how old were you when you started flying? I've been Speedflying for 10 years.  Like many pilots who started at that time, my first flights were on an Ozone Bullet with zero formal training or prior canopy experience – running it off cliffs in Lauterbrunnen Switzerland.  After several close-calls, I decided to pursue formal training, and was somewhat surprisedat l how difficult it was to find quality instruction in the U.S.
This led me to start Speedfly.com, draft a training syllabus, and compose the recently-approved USHPA S1-S4 rating system. 
Did a family member introduce you to paragliding?Although no-one in my family had a history of flying, my brother quickly jumped on board and is now a skilled Speedwing pilot and paraglider.  Somewhat more surprisingly, I recently learned that my cousin, who I hadn't spoke with in about a decade, also was a Speedflyer and Paraglider.  Clearly the Weiseth-clan has some genetic propensity for flight!
What other passions do you have, or activities do you enjoy? I love hiking (you'd better, if you want to speedfly regularly in the U.S.), rock-climbing, skiing, kite-boarding and surfing.  If it involves risk-mitigation and immersing yourself in nature, I'm probably down.
Why is flying important to you, and what does flying mean to you? Flying, and Speedflying specifically, represent the epitome of "freedom" and "individuality" to me.  It's just you, your magic-backpack, and the mountains.  Striking out into nature on a treasure-hunt for new Speedflights with one or two of your best friends… Does it get any better?
The ability to participate in pioneering new lines, in a relatively new sport, feels like a special and unique opportunity.  In a world where "it's all been done before"…  Speedflying still feels like uncharted terrain!