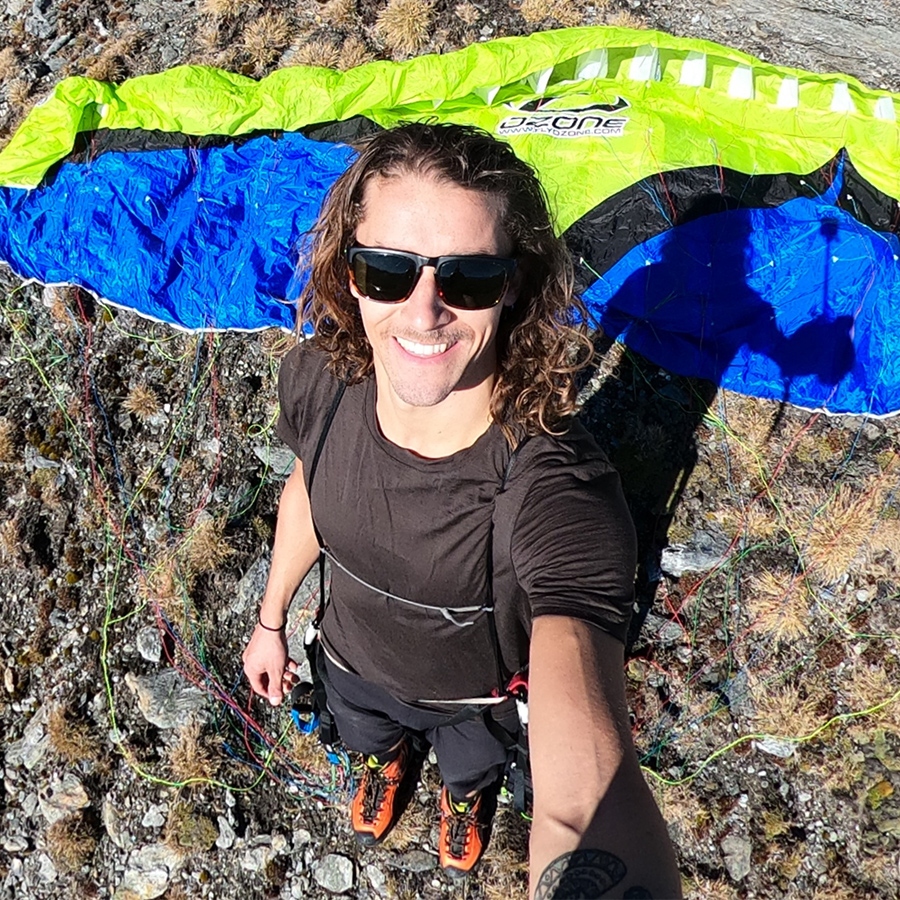 Angus Sellen
Do you have a nickname that you go by?
None that have really stuck, but Agnes and Güs seem to be recurring.

Where do you live?
Wanaka, New Zealand at the moment.
What do you do for work?
Skydiving
What year, and how old were you when you started flying?
I started paragliding in 2017 at 25 years old in Australia. Skydiving led to paragliding and then on to smaller wings.
Did a family member introduce you to paragliding? Does anyone else in your family fly?
No, my friend Rob Delany introduced me to flying. Watching him soaring around Ocean Grove, and teaching me basic ground handling gave the inspiration to start my PG course.
What other passions do you have, or activities do you enjoy?
Freediving , kitesurfing , motorbikes , anything outdoors getting off the grid 😉
Why is flying important to you, and what does flying mean to you?
I enjoy hiking, surfing, skydiving, biking and anything outdoors really.
Flying Accomplishments
Being asked to join the Ozone team I feel is an awesome accomplishment! Have also been doing a few camp and fly missions in Mt Aspiring National Park lately to find new lines that take a bit longer to get to.
It was awesome to be selected for this year's GoPro video.
Do you have any goals, dreams or plans for the next 1-2 years that you want to share?
Flying as much as possible over the next couple years, hopefully between Norway and New Zealand.
Still have so much to explore around NZ, I would love to travel around the South Island more, it's such a beautiful part of the world.
CONNECT WITH Angus