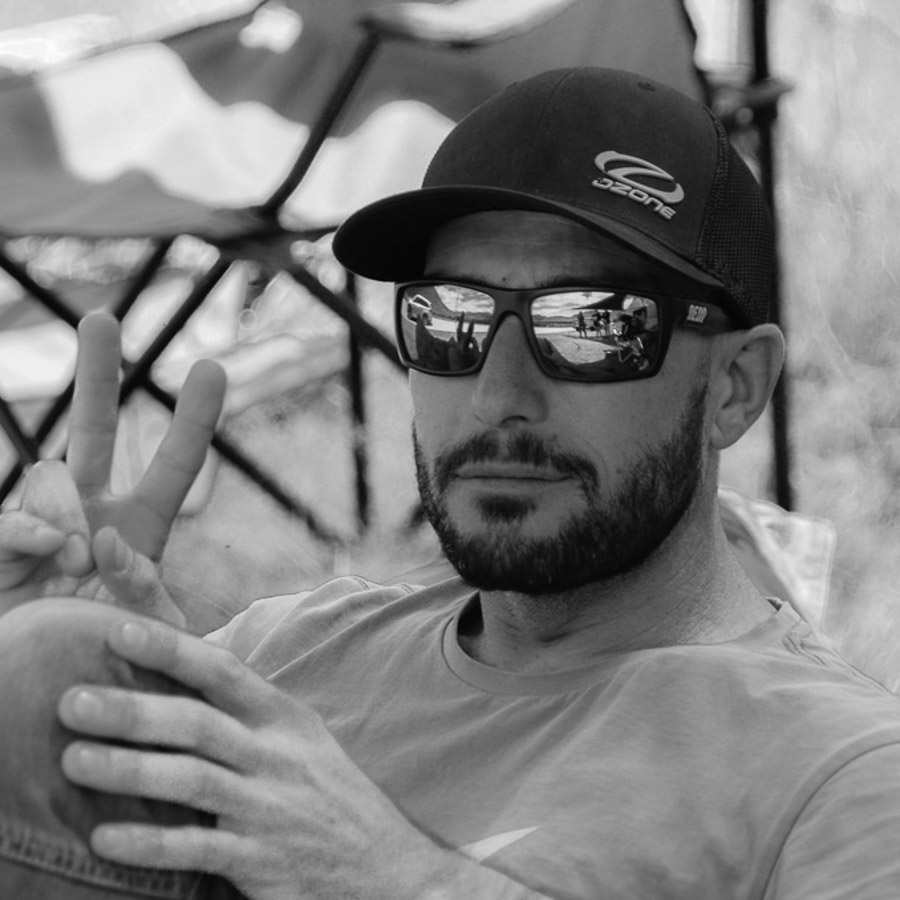 Giuseppe Mastromichele
Do you have a nickname that you go by?
Yeah…Jo Mastermikael as everybody knows me, is the translation of my italian name to english, (because they always spell or write wrong my name :D)

Where do you live?
My residence is in midd Italy, near Rome,…. but i'm mostly traveling for fly and work in the paragliding world around the planet.
What do you do for work?
Tandems, giving thermal/xc courses for beginners, xc guidance, xc coaching, organize paragliding trips, Ozone Dealer in Italy.
What year, and how old were you when you started flying?
I started Skydive when i was 17 years old and then at 19 follow the passion for paragliding, since then never stopped

What other passions do you have, or activities do you enjoy?
My main activity is paragliding, XC, speedflying, paramotor but i love training my body so… Trail running, hiking, ski touring, climbing, mountain bike enduro/downhill, Filming and Photography

Why is flying important to you, and what does flying mean to you?
Fly is essential for me, i would explain my main reason with feelings that make me satisfied, is my real way to be, every time i leave my feet from the ground it's appending something strange inside me, everything become natural.

Flying Achievements.
I have been flying in xc competitions Nationals, Europeans and PWCA, but the real last adventure experience was the X-Pyr 2016, this adventure race made me fall in love with this kind of activity, finishing in a 9° position for the very first time in this kind of races.
Do you have any goals, dreams or plans for the next 1-2 years that you want to share?
I will take part of events and shows, Competitions and I'm planning to explore new countries and make amazing flying adventures to report with video-stories, this is what makes me enthusiast giving me the right motivation.