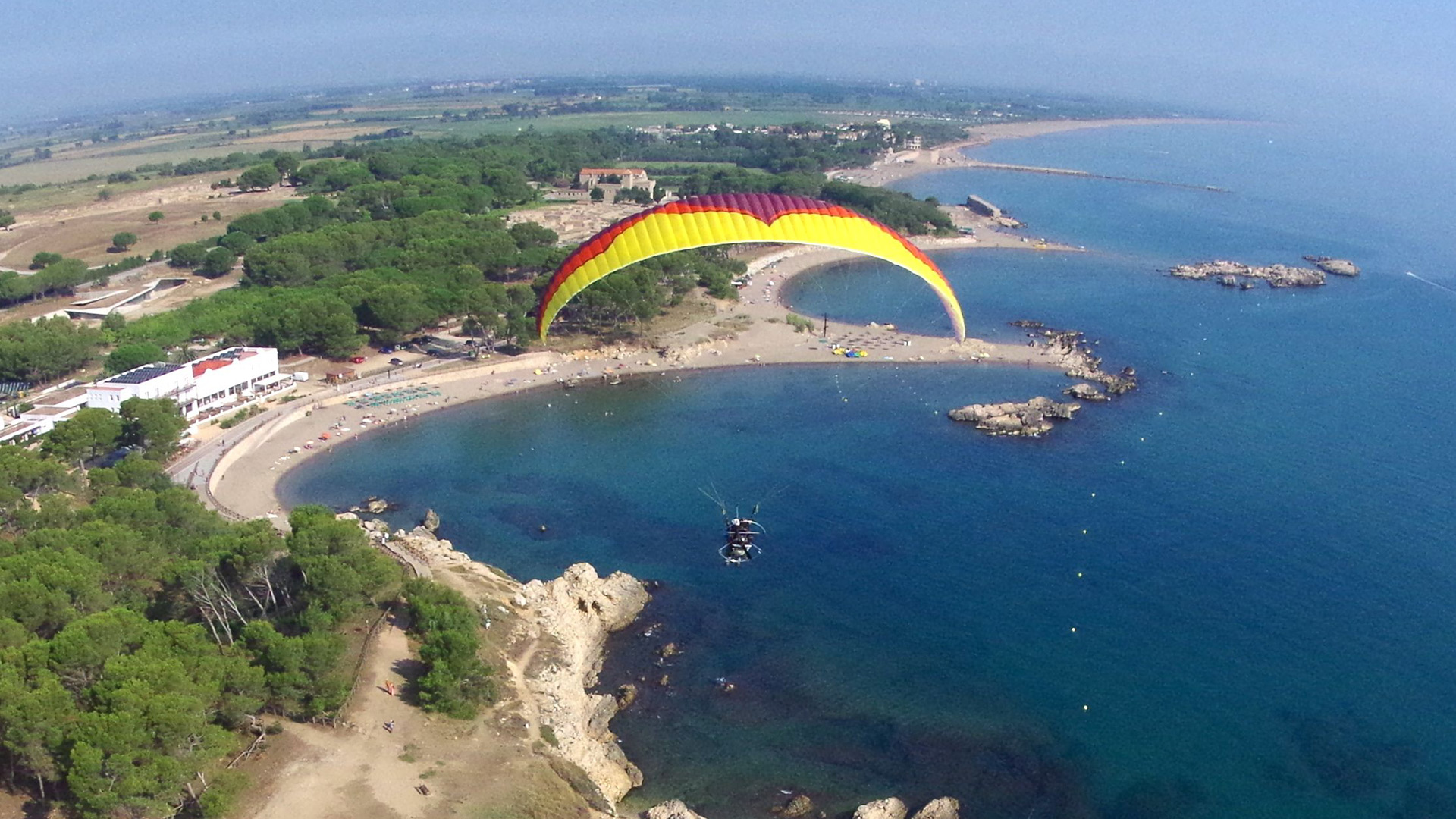 Informacja
Based on the now famous Magnum series, the MagMax is specifically adapted to powered flight. It offers the same high levels of performance, handling, and ease of use that has made the Magnum series the world's bestselling tandem wing, but with special features specific to powered flight.
The easy launch and flight characteristics make the MagMax an ideal choice for professional tandem instructors, but also part time weekend pilots. Due to the light sail, the MagMax inflates easily in all wind conditions and is easy to control not only in the air but also on the ground. For trikes, the wing can be launched easily and cleanly without the use of the A risers. Trike launch assist systems can be accommodated on the risers to further aid the launch. This easy, forgiving nature on the ground helps remove the stress from launches and allows you to concentrate more on the flying.
In the air, the Magmax handles like a free flight wing with a light, direct feel through the brakes. The high levels of glide and climb efficiency, thanks to the high performance profile, moderate aspect ratio and low total line drag makes the Magmax suitable for a wide range of motor and trike units. In many cases it is not necessary to have a particularly strong tandem motor since the wing produces enough lift for a modest amount of cc's.
The high level of overall efficiency gives a smooth ride, with good behaviour in active conditions and easy landing characteristics, thanks to its powerful and progressive flare authority.
The riser system has been specifically designed for powered flight and features a shorter length with low split A and baby A risers for ease of use, TST handles for high speed manoeuvrability, magnetic brake/TST retainers (the height of which can be adjusted to suit the power unit and the pilot's personal taste) and long adjustable trimmers for fast cruising speeds. The Spreader bars feature OZONE's Ear Blocker System for easy and prolonged Big Ear retention, for safe and easy descents.
Tandem and trike PPG flying is exciting and fun, but is vastly easier and more enjoyable with the right tool for the job. The MagMax is the easiest and most versatile wing that we have ever flown for this purpose. The simple launch characteristics, high comfort and speed range in the air, and excellent flare power all combine to make this wing our first choice for tandem and trike flying. Give it a try, and let us know what you think. Cheers from all the Team, we'll see you up there.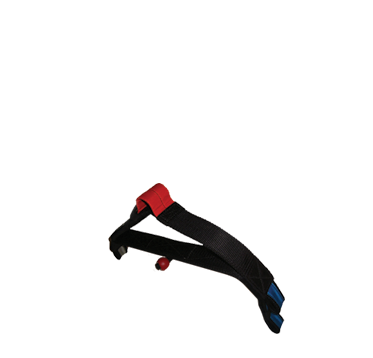 Opcje kolorystyczne

Zawartość zestawu
Twoje skrzydło OZONE jest dostarczane w następującym zestawie::
185 L (1590 g) (Extra Large) Backpack, Inner Bag, Glider Strap, OZONE Stickers, Repair Cloth, OZONE Keyring, and OZONE dual hangpoint Spreader Bars.
You may choose to add something to your order, such as: Easy Bag (stuff bag), Light Easy bag (video), Saucisse Bag (video) (concertina packing bag), Glider Backpack, or OZONE Clothing and Accessories.
Zapytania
Specyfikacje
| Rozmiary | 38 | 41 |
| --- | --- | --- |
| Liczba komór | 52 | 52 |
| Powierzchnia w rzucie (m2) | 32.3 | 34.9 |
| Powierzchnia w rozłożeniu (m2) | 38 | 41 |
| Rozpiętość w rzucie (m) | 11.12 | 11.55 |
| Rozpiętość w rozłożeniu (m) | 14.12 | 14.67 |
| Wydłużenie w rzucie | 3.82 | 3.82 |
| Wydłużenie w rozłożeniu | 5.25 | 5.25 |
| Cięciwa główna (m) | 3.4 | 3.5 |
| Masa skrzydła (kg) | 8 | 8.4 |
| Recommended PPG Weight Range (kg) | 110-255 | 130-290 |
| EN Certified Weight Range (kg) | 110-185 | 130-220 |
| EN Load Test 8G | 255 kg | 255 kg |
| Load Test 6G | 340 kg | 340 kg |
| LTF | B | B |
| DGAC | DGAC | DGAC |
* Weights may vary up to 50gm per size due to slight variations in the manufacturing of the fabric used.
Materiały
Top Surface Cloth: Dominico 30D MF

Bottom Surface Cloth: Dominico 30D MF

Rib cloth: Skytex 40 Hard

Upper lines: Liros DSL70/140

Mid lines: Liros DSL140 / Edelrid 6843-200

Lower Lines: Edelrid 6843-340/200
Do pobrania
↑