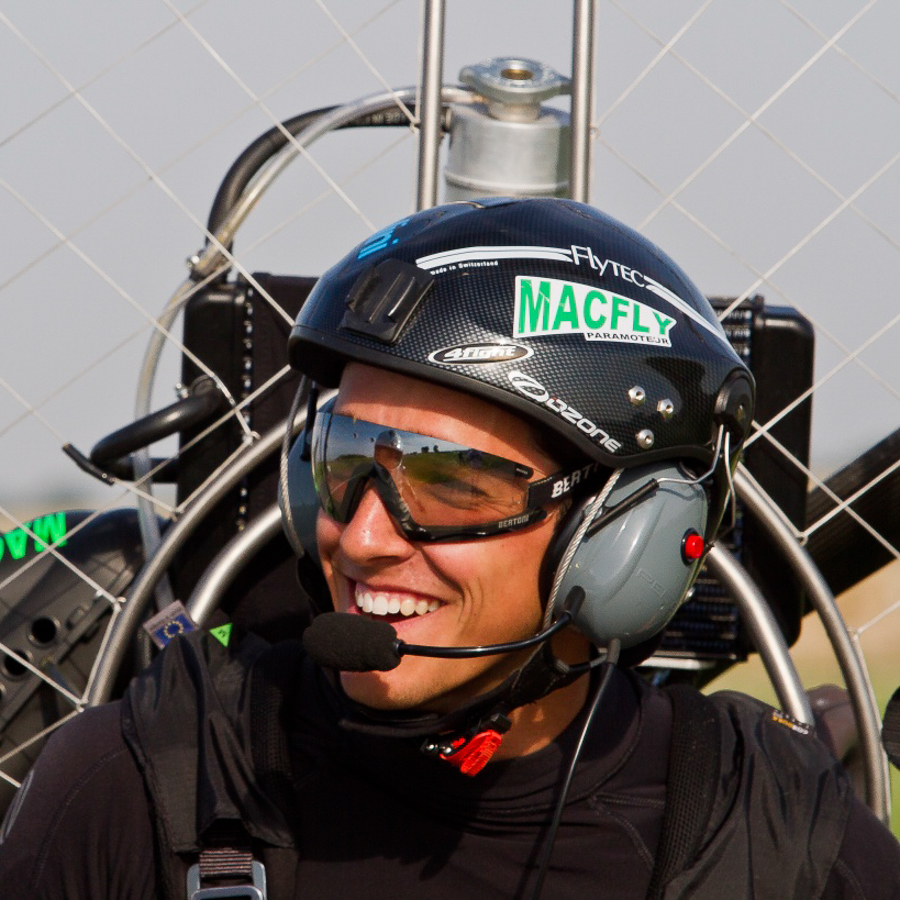 Alex Mateos
Do you have a nickname that you go by?
Some other pilots tell me '"El Maestro" but in general , Alex
Where do you live?
I live in a small town near Orleans in center of the France, i am 12 minutes for go to fly.
What do you do for work?
I fly when it's possible 😉 and try to do maximum competition for improve my Ozone paramotor wing during hard conditions and compare with other competitor, Also with my wife Marie MATEOS we have a paramotor school, and this is the first step to share our passion
What year, and how old were you when you started flying?
I start to fly paragliders at 12 in 2004, and paramotor at 15 in 2007
Did a family member introduce you to paragliding? Does anyone else in your family fly?
My father Jean MATEOS taught to me to fly, my father, sister, cousin and my wife fly.
What other passions do you have, or activities do you enjoy?
When i can, i like to fly in paraglider, this is the same family than paramotor's. It is good to practice both, when the conditions is not good for fly paraglider i take my engine so i can fly every day.
Why is flying important to you, and what does flying mean to you?
Flying, is the liberty, nothing, only me and my equipement, i try to feel the element and enjoy in the sky.
Flying Achievements.
2017 Champion World Slalom Paramotor Challenge
2017 : European Champion
2017 : French Champion
2016 : World Champion
2016 : European Champion
2016 : French Champion
2015 : Gold medals in the World Air Games
2014 : World Champion
2014 : French Champion
2013 : French Champion
2012 : French Champion
2011 : World Cup Champion
2010 : French Champion
Other achievements:
Do you have any goals, dreams or plans for the next 1-2 years that you want to share?
I'll work on some videos to share my passion, and continue to fly Paramotor to promote the sport. I flew 1 time in the soccer stadium without people, but i would like to fly with public now 😉