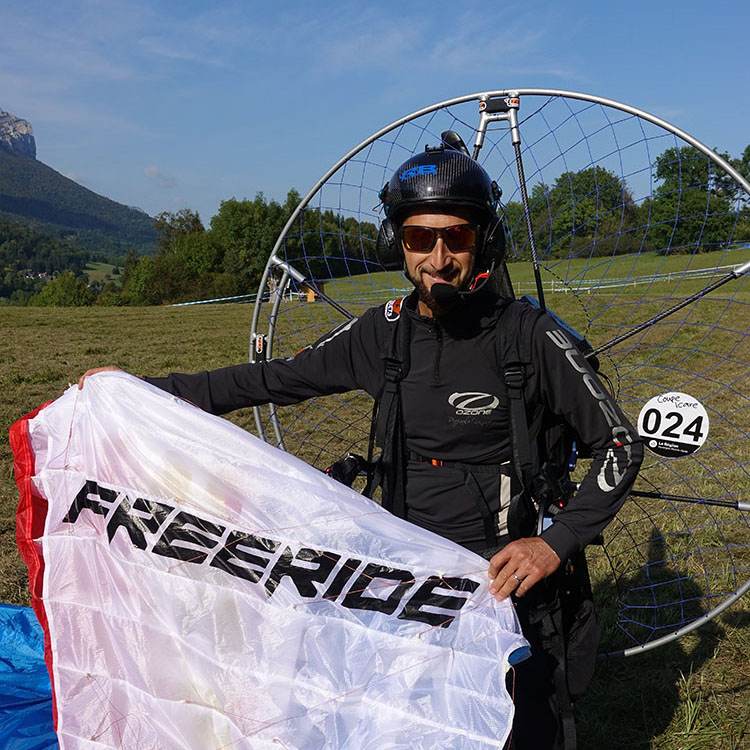 Raffaele Benetti
Do you have a nickname that you go by?
Trauma is my historical nickname (I have many "traumatic" past experiences)

Where do you live?
Italy, Tuscany, near Lucca
What do you do for work?
I own a paramotor company, Flight Products di Benetti Raffaele and manufacture RB Paramotors. I'm Ozone Power Distributor and a consultant for Minari Engine.
What year, and how old were you when you started flying?
I started flying in 1996, when I was 17 years old
Did a family member introduce you to paragliding?
No one in my family has any flying experience, but when I was just a child, every weekend my father took me to a small airport near our house. His was simply visiting a local bar to have a coffee with friends, but there I found my place, dreaming to be an airplane pilot and few years later to become a skydiver
What other passions do you have, or activities do you enjoy?
I was a skilled skater, snowborder, windsurfer and kite surfer for many years. I did some hang gliding and free climbing in the past. But now I spend all my free time to do what I love the most which is paragliding, paramotoring and skydiving.
Why is flying important to you, and what does flying mean to you?
In the air I feel like in my natural environment, on the ground sometimes I feel like a fish outside the ocean. Flying for me feels so natural like drinking fresh water.
Flying accomplishments:
I was member of the Italian paramotor national team for many years winning many different competitions
In 2009 I set the FAI paramotor foot launch speed record (Flying a 11 square meters wing)
In 2010 I took part on the first paramotor expedition in Mongolia, filming a documentary
I took part in many different paramotor competitions and events all around the globe
I become APPI Master instructor, forming new paramotor instructors in different countries
Do you have any goals, dreams or plans for the next 1-2 years that you want to share?
My goal is to introduce new innovations in the paramotor world and help to improve the safety in this sport