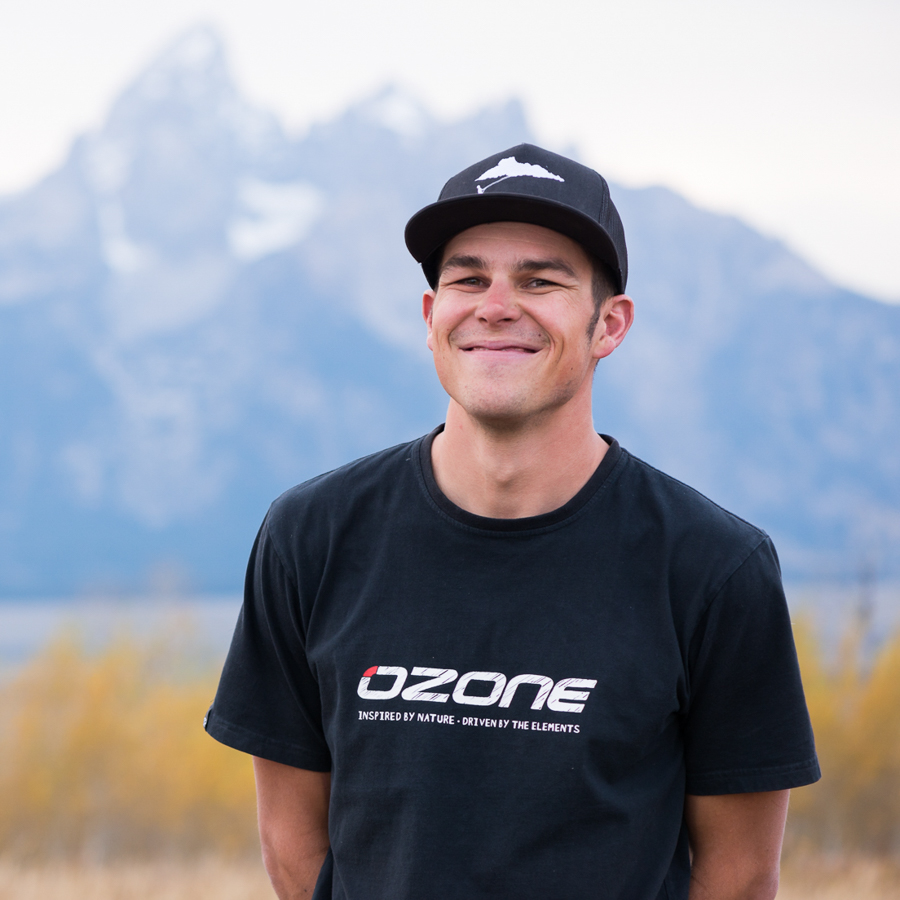 Cade Palmer
Where do you live? In my van named Pancho, all over the American west but mostly in Jackson, WY in the summer months.
What do you do for work? Ozone speed wing test pilot, tandem paragliding and instruction
What year, and how old were you when you started flying? 2006, on my 19th birthday.
Did a family member introduce you to paragliding? Does anyone else in your family fly? I saw paragliding for the first time when I was 11. My father is an airplane pilot and flew fighters in the air force. One of my older brothers is a professional skydiver and started paragliding just before I did and I taught another one of my brothers to fly as well
What other passions do you have, or activities do you enjoy? All things airsports or outdoors, Skydiving, Base Jumping, flying airplanes, kiting, biking.
Why is flying important to you, and what does flying mean to you? Flying is the ultimate expression of freedom, We are pretty forunate to live in a day and age where you can seperate yourself from the planet, even if its only by a little bit. I love the focus it demands and how it makes you forget about everything else and live in the moment.