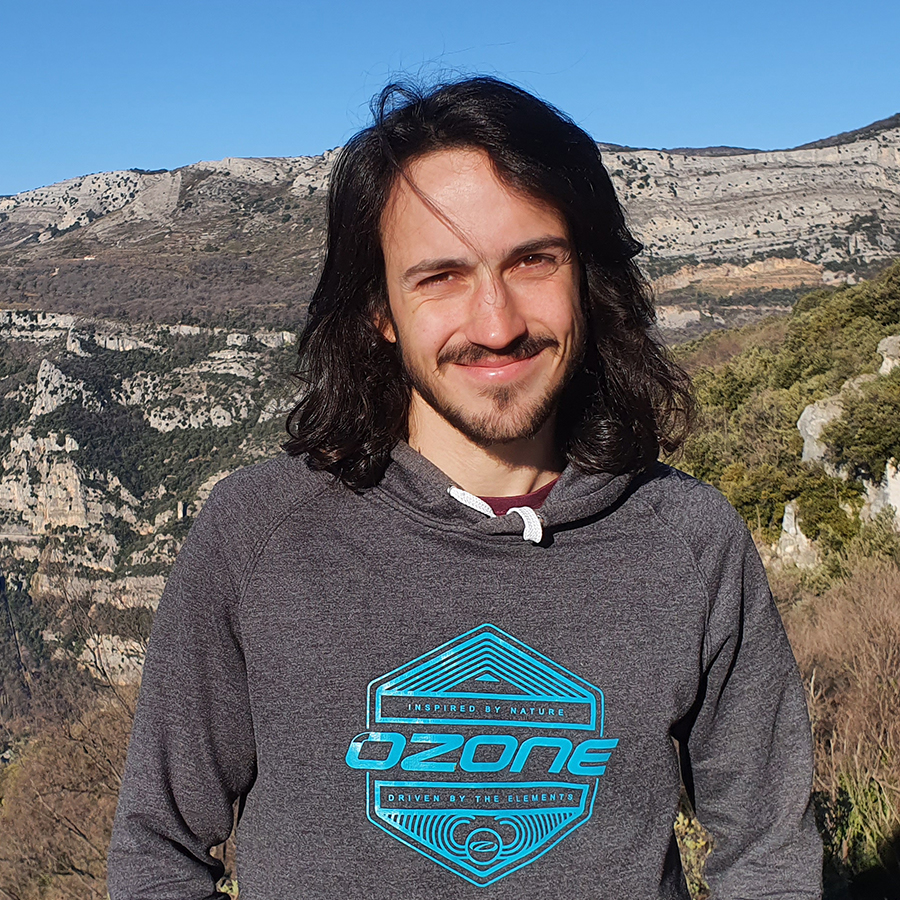 Valentin Rousset
Valentin was born and grew up near Lyon, France. Now he lives in the South of France and supports the Ozone R&D team as a harness and accessories designer together with Sam Jobard.
In 2017, a close friend taught Valentin how to fly, he was 20 then.
"I used to hike, run, ski, climb in the French Alps. I love to be outside, having fun with friends and beautiful landscapes around me.
Flying was the logical next step, to get a new point of view. Flying is another dimension to explore, that offers new opportunities for adventure
I also like tinkering, learning new things and doing things by myself. "
Some of Valentin's adventures:
Hiking Lofoten archipelago in Norway
Sleeping at the summit of "La Meije" with my DIY sleeping bag
Skiing the "Mont Blanc"