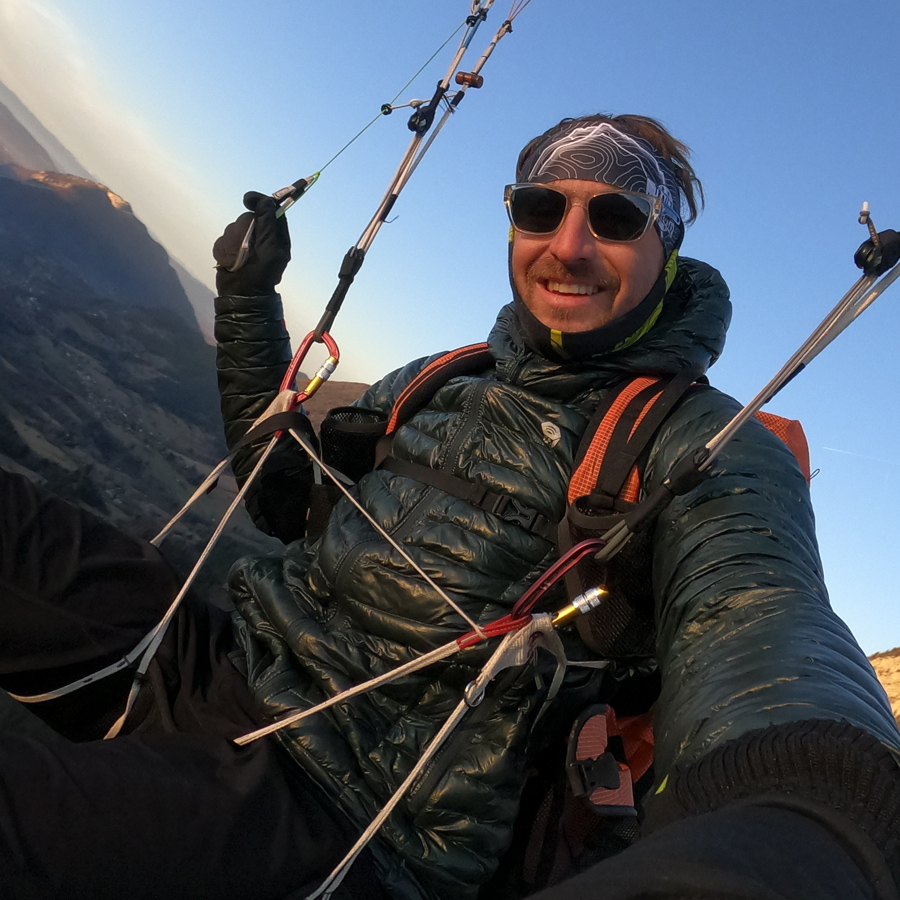 Maxime Pinot
Do you have a nickname that you go by?
I think nearly everybody call me Max
Where do you live?
In a little village around Annecy Lake
What do you do for work?
I'm a paragliding instructor and I have some experience as test pilot
What year, and how old were you when you started flying?
I started flying in 2005. I was 13. Before that, I did a lot of tandem flights with my Dad, and hundred of hours of ground-handling until I was finally airborne.
Did a family member introduce you to paragliding? Does anyone else in your family fly?
Yes, my Dad !
What other passions do you have, or activities do you enjoy?
I'm an endurance sports fan. I really do like to run in the mountains, with or without the XxLite. Sometimes road bike also. In winter, I enjoy Xc Skiing a lot and ski touring.
And i studied literature, so I have a taste for books and cinema. And I really like to write about my experiences.
Why is flying important to you, and what does flying mean to you?
To me, flying is kind of an "everything". I build my life around flying projects and dreams.
Flying is the purest sensation I know: endin a flight at sunset, winning a comp task or just enjoying a glide down.
So many moments are etched in my memory. And as a competitor, I always try to improve. To get better. It's a never ending game.
Flying Accomplishments.
PWCA Superfinal Winner, 2014

PWC France Winner, 2016

PWC Brésil 3rd, 2019

European Team Champion with French Team, 2016

Multiple Task winner

2nd of the Red Bull X-Alps 2019

2nd of the X-Pyr 2018
Bornes to Fly 2018 Winner
Airtour 2016 Winner
Do you have any goals, dreams or plans for the next 1-2 years that you want to share?
Most of my goals are around comps. The X-Alps 2021 will be the main one. I want to reach my best level on this comp and be more competitive.
So X-Pyr 2020 will be a good training. Beside that, I'm really happy to be competitive again on the PWC Tour and I would like to enter the French Team again on a FAI1 event, with more maturity than last times.
I have also cool Hike&Fly ideas, sometimes not far from home.
I would like one day to fly a 350 kms FAI triangle, and a 400 kms open distance flight (but in the Alps).
And I want to share my passion, always.