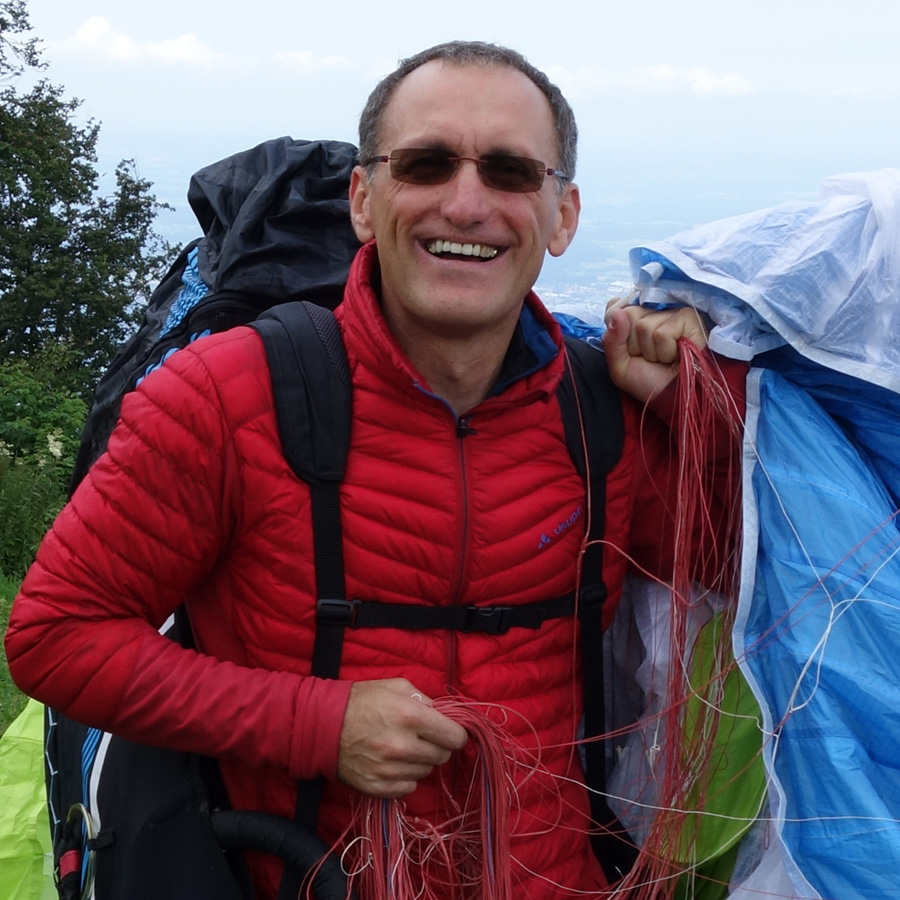 Alex Schalber
Where do you live?
I live in Salzburg (Austria).
What do you do for work?
I work as a simulation and calculation engineer for a crane manufacturer.
What year, and how old were you when you started flying?
I started 1988, when I was 18.
Did a family member introduce you to paragliding? Does anyone else in your family fly?
I started paragliding with my father, he did a few hundred parachute jump in the services and was interested to learn paragliding. We made many flights together during the first years.
What other passions do you have, or activities do you enjoy?
I make tours with my Coker Unicycle. And do some Hike & Fly with my lightweight equipment.
Why is flying important to you, and what does flying mean to you?
It is more than a hobby, I is part of my life since more than 30 years. Most of my friends are paraglider. I spend my weekends and my whole holidays for paragliding – for freeflying and for comps.
Flying accomplishments.
I will always remember a flight in 1994: I closed my first 100 km FAI triangle using magiclift in the valley.
Concerning competition results my best result was the 2nd place in the Europeans 2010. Very special, as this comp was in my home region in Salzburg.
Do you have any goals, dreams or plans for the next 1-2 years that you want to share?
One goal is to improve my competition flying in a way that I can reach again a single medal at Europeans or Worlds.