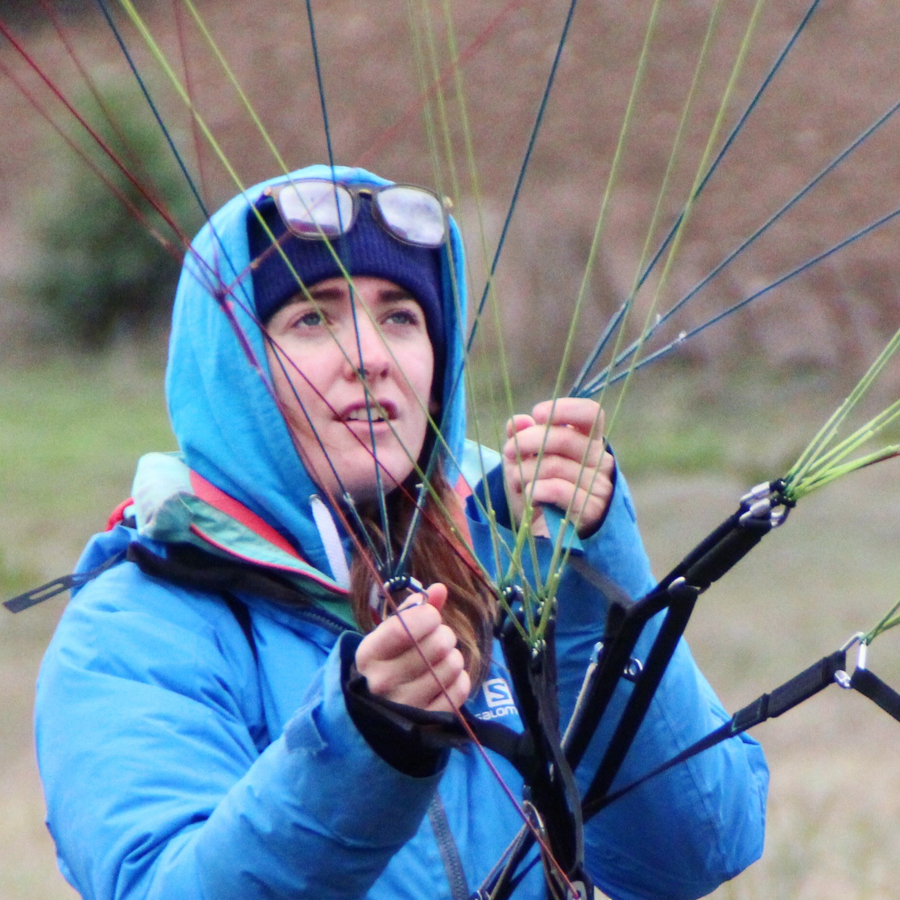 Méryl Delferrière
Do you have a nickname that you go by?
Yes ! many of my friends call me mémé.

Where do you live?
I live in Seynod ( Annecy ).
What do you do for work?
I'm a sport student. ( STAPS : science and technic of physical activity )
What year, and how old were you when you started flying?
I start in 2010 when I was 12.
Did a family member introduce you to paragliding? Does anyone else in your family fly?
Yes my mum flew when we were young and she learnt to us just on the flor, and we flew with my dad in tandem. My mum stopped fly, but my dad is still flying..
What other passions do you have, or activities do you enjoy?
I love skiing ! and I'm interesting in all outdoor sports.! I would like start skydiving in 2019 it's an importante project to me.

Why is flying important to you, and what does flying mean to you?
Because flying make me smile, it's fun and I think it is the dream of many child. Flying make me feel free, no road to follow, just your imagination and do what you want.
List as many notable accomplishments (big adventures, competition results, bivvy trips, etc) that you've had over the past few years. If possible, please upload a few photos of these accomplishments in your folder.
I remember a beautiful flight where we go around the Mont Blanc with top world pilote I'm fan
which Julien Wirtz it was and awesome moment which make you feel small in those mountains. I have many unforgettable moments principaly with friends in foreign beautiful country or just at home when we have fun and playing in our mountain.
Competitions result :
First world women
8 at the overall world ranking
First world young pilote
4 victory in world cup
Double french champion
European vice-champion
Double french young champion
Do you have any goals, dreams or plans for the next 1-2 years that you want to share?
I'm really interesting in doing skydiving and I will try it soon. I also want to climb as many mountain as I can with a light paraglider. I really want participate at the paragliding championship, and I dream to make the same season of this year.