BV1 Important Notice
IMPORTANT NOTICE
Concerning BV1 harnesses produced before June 2022.
The parachute handle extraction of the BV1 is certified and effective. However we have found that the process can be improved by modifying the plastic pins as shown.
Action required: It is recommended for owners to modify their BV1 handle as shown.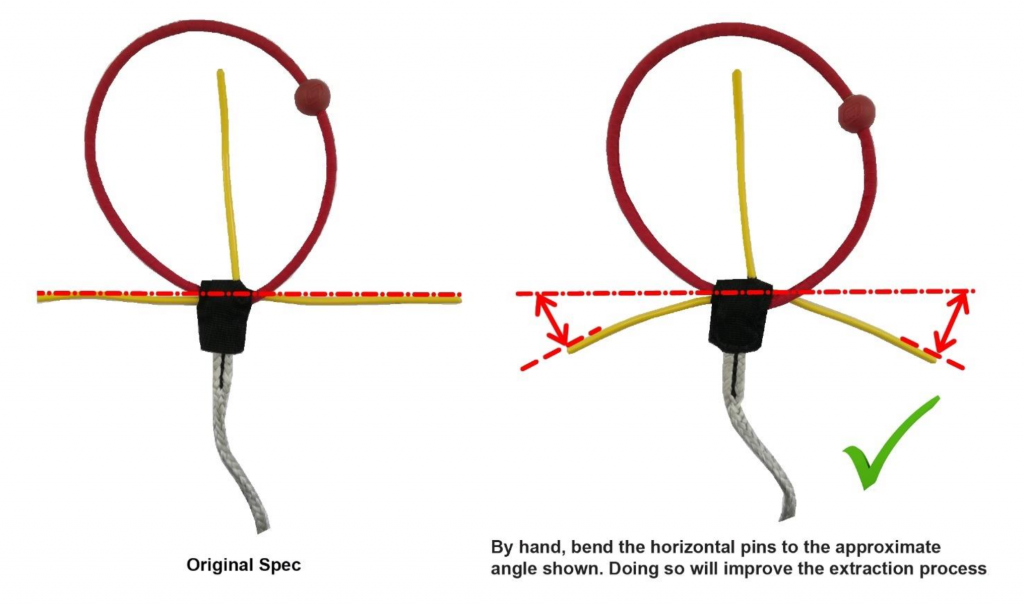 Remove the handle from the harness so the pins are extracted from the loops. Bend the horizontal pins to downwards by approximately 30 degrees. No tools are required, the modification is easily made by hand using gentle pressure. Reinstall the handle with the pins correctly secured in the loops. To ensure the smooth functioning of the system, perform a practice extraction.
For any questions, please contact your local OZONE Dealer or Contact us directly.
See PDF.